Kieran's medal glory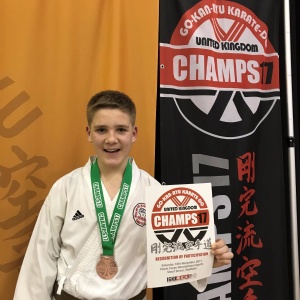 Congratulations to Kieran who is now a bronze medalist and third best in the country at karate! He had five brutal rounds and narrowly lost out on gold by half a point.
He was strong, controlled and skilful and had made his dojo, the Kent and London karate squads.