OJ Society
Welcome from the Headteacher
Welcome to this latest edition of our Old Juddian page. Thank you for your continued news from around the world. Please keep in touch so that the OJ News publications can reflect all Old Juddians. We hope that encouraging all former pupils to stay in contact with the school, the wider Judd community can continue to support Old Juddians and provide a point of contact for reconnecting with peers.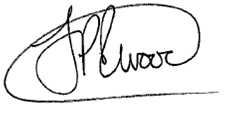 Jonathan Wood
Headteacher
Welcome from the Old Juddian Society Chairman
A warm welcome to the Old Juddian Society page within the School's website.
The Old Juddian Society (OJS) was founded in 1890 with the aim of enabling former pupils to maintain contact with the School, staff and friends, and currently has over 1,000 members. Whilst the way that people interact has changed considerably over the past 120 years, we believe the Society still has a valuable role to play in continuing former pupils' connections with the School.
The Society newsletter published on the School website is an excellent way of keeping in touch with news about the School, and other Old Juddians. I would encourage all Old Juddians to not only read it, but also let us know of your news or maybe contribute an article at some point.
The OJS organizes several events each year that promote friendship and sportsmanship including an Annual Dinner held at the School, an Old Boys v The School 20/20 cricket match as well as an annual golf match against the Old Skinner's Society, and is open to suggestions from Old Juddians for further social or sporting events.
The OJS supports the school as well as its development and in recent years have raised funds for the Sports Hall and the Atwell Building, as well as making ad hoc donations to the School whenever possible. We are also a supporter of the School's sporting tours, taking advertisements in brochures or assisting in other ways.
Each year the Society provides a bursary to a school leaver for their time at university to assist them with buying books or equipment.
As a society we have members who work or have worked across perse businesses, industries and professions and who are happy to provide advice to Old Juddians as they make their career decisions when leaving school and university.
I would encourage all Old Juddians to join the Society and continue to stay in touch with the School.
Lucy Charlton
OJ 1995-1997

Become a life member of the Old Juddian Society
For the cost of just £20, simply download the OJS Membership form below and return to the address indicated on the form.