Headteacher's Speech
Open evening June 2022 - speech transcript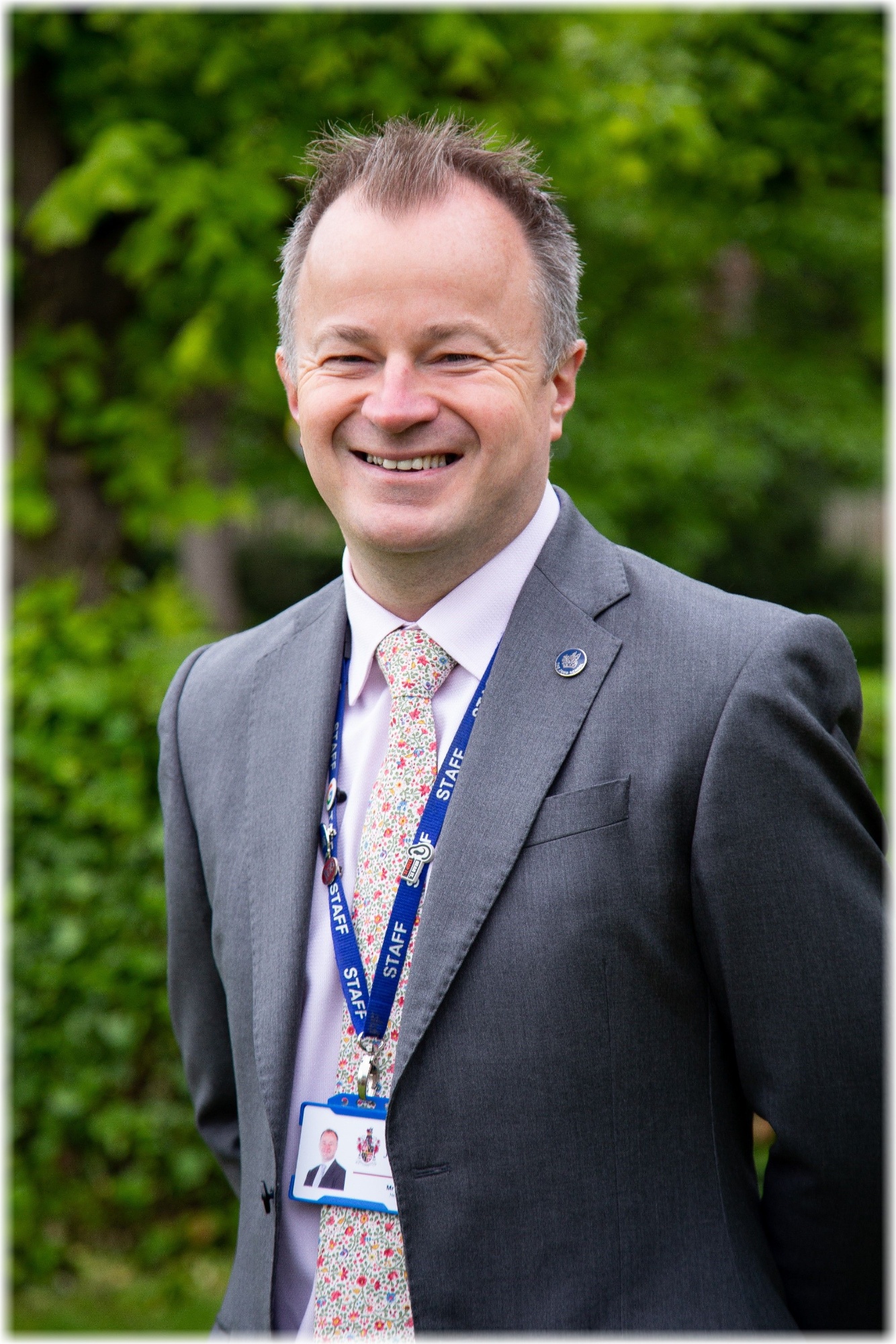 Good evening everyone and welcome to The Judd School. Thank you for joining us tonight, expending expensive fuel to travel here, but more importantly for considering this school to be entrusted with your son's education.
My name is Jonathan Wood and I am proud to be the Headteacher of this outstanding school. It is an honour to have been given this opportunity, as one of only eight Headteachers in its 137-year history.
During my time at the school, we have undergone great change. We have increased in size by almost 50%, adding a fifth and then sixth form of entry in to Year 7; added new buildings, with two more nearly ready, renovated many others and acquired and developed amazing sports facilities just down the road at Vizards. More important though, I think we have developed other features of our school, hugely, that were perhaps in the past not considered our strength. Most notably, in this respect, we have developed an excellent pastoral care team, grown a student support team the envy of any school and extended our support for students with SEND to include a specialist resource provision for students with Autism. Continuing the inclusive nature of our school, we have also added a criterion for a minimum of 5 students eligible for Free School Meals or Pupil Premium to have priority in our admissions.
Of course, those things we were always known for, remain! High quality education, fantastic results and university destinations and a huge range of extra-curricular activities – more of that later.
While an excellent education is clearly about so much more than results, I am not about to tell you that they do not matter. We work tremendously hard to try and support every student to achieve their best and find ways to overcome any difficulties they may have. We are very proud that over ¼ of all A levels are graded A*, even before recent grade inflation nationally during the pandemic, and more than ½ of GCSEs receive the top grades, 8 and 9. Around half of all students finish with 3 A grades or better at A Level and the majority go on to Russell Group Universities, with more than 20 each year to Oxbridge and a good number to medicine and vet courses.
To ensure this continuing success we employ highly qualified subject specialists with a passion for their subject and for learning, who inspire young, inquisitive minds and motivate them to push themselves further than curricula require. A mixture of young and experienced staff, all of whom share a commitment to also improving themselves and the school through a structured training program. Indeed, we value this so highly that we place it front and centre of the week, at 8:30 on a Monday morning, giving your sons and hopefully you too, a more stress free, relaxed start to the week.
As parents, you know, like us, that schooling is more than just great results, you are interested in so much more, the education of the whole child, YOUR CHILD.
Your and our first concern is of course whether your son is safe and happy at school. As I said earlier, we pride ourselves on the quality of our pastoral care, ensuring students feel supported and able to talk to someone when things do go wrong, be that their form tutor, Head of House, Safeguarding Lead or any member of staff. There are a number of other staff we employ especially to support students pastorally, including a Behaviour Coach who focuses on students' self-esteem, two pastoral assistants, a large team of learning support assistants and school counsellors supporting those with diagnosed SEND needs as well as those with mental health concerns, and a team of nearly 20 teaching staff with pastoral leadership responsibility.
The school's maxim is Learn, Grow, Belong, as you will have seen from our prospectus and our website. But what does this mean?
Learn, perhaps the most obvious you might think, but for us this is much more than about subject knowledge. It is about ensuring that students leave us with the skills to learn throughout their lives, be it university, work or simply about the world around us. We address this by ensuring our curriculum, in all that we do, seeks to develop those characteristics we describe as our Student Vision, you can read more about that in our prospectus. Allied with this is a commitment to integrate broad learning themes across our subject lessons, on topics from Government and Law, to Equality and Diversity, Careers and Environmental Awareness.
Grow: taking students at 11 and them leaving at 18, they certainly do grow! Our focus here, however, is how they grow as a person. We rethought our approach to behaviour, disposing of pages of old school rules in favour of a set of positive expectations that we expect students to adhere to and reflect on when things don't go to plan! We call it REPSECT: being Responsible, Engaged, Safe, Polite, Embracing, Caring, and Truthful.
In combination with our broad curriculum, we aim to ensure that children leave us ready for the challenges of a 21st Century world. I am very proud of the small part I play in ensuring that the generation that follow us have considerably more inclusive, supportive and empathetic approaches to society, than the one in which I grew up!
Belong: That range of activities outside the classroom, for which we are known, is fundamental to giving students a wider sense of being part of something. The two school years affected most by Covid were incredibly challenging in so many ways, but the absence of such activities from our daily lives was hugely missed by all: teachers, students and parents alike. It has been a delight, this year, to return to something approaching normal.
A vast array of musical ensembles and student-led opportunities in a range of genres and instruments: senior and junior orchestras; big band; wind band; Rockistry; samba; jazz; junior singers; choirs and a barber shop group and I'm sure I'll have missed some out. This week we have our Summer Concert on Friday, the fifth concert of the year, and in October music goes on tour to Belgium.
Next month we have the Junior Play, Treasure Island, a story of "buccaneers and buried gold". The seniors alternate between a play and a musical; recent performances include Sweeney Todd and 'A Streetcar Named Desire'. While Drama doesn't currently feature in our exam curriculum, these performances always demonstrate the versatility and creativity of our students and are well worth the visit to school.
A busy sporting schedule of rugby, football and cross country in the autumn and spring, and cricket and athletics in the summer. We regularly field eight rugby teams in the U12s on Fridays and a plethora of older teams at the weekends. This week, both our Year 7 & 8 teams compete in their Kent Cup Finals and our Junior athletes compete at the National Finals. A wide range of other sports become available as students progress through the school! …… We are often characterised as a sporty school, as we do have a great deal of success, but make no mistake – as an academic school, students are better characterised as likely to be holding interesting and thought-provoking conversations in the playgrounds, as well as in the classrooms!
CCF, our Combined Cadet Force, and Duke of Edinburgh offer students the chance for a variety of outdoor experiences and help develop their service and skills. Many a night under canvas helps to build character, indeed our Summer CCF Camp leave on Monday and the Silver Assessed expedition starts next Friday!
There is a huge range of clubs and societies to join and later lead as they pass through the school. Can't find something you like, we encourage boys to start groups themselves and offer them support in how to do it.
The school is the students, not the buildings, nor the staff. They are additionally our best advert to others considering our school, so today on your tours you will meet some of our existing students, young and old and hopefully they will give you a sense of the sort of student that your son would be among.
They are confident, polite, interesting, competitive and funny young people, ambitious for their futures and willing to put in the hard work to succeed.
I mentioned that the school is the students, not the buildings,… but I hope you'll agree that we have cared for our site well, expanding sensitively, with high quality additions. Our latest additions are almost complete, four new classrooms to add capacity and a striking new Sixth Form Centre with large study area, offices and meeting spaces. I only hope that the tremendous view from the study centre over the lower field and beyond works to inspire not distract their study! Currently in planning is a scheme to create a beautiful social garden space to the front of the school. Future plans are to develop our athletics facilities to include a tartan running track and new jumps pits at Vizards.
On measures many find important we are one of the best schools in the country. Ofsted said we are outstanding, but we know we are not perfect. As we strive to be the very best that we can be, I am sure that your son would enjoy a fantastic future at this school, becoming the best version of himself that he can be!
I hope that from what you will see and hear tonight you will find that it is a great time for you to be joining our school community.
I would now like to remind you of the next steps in your process:
Firstly, enjoy the rest of this evening, ask lots of questions; of the students – we have told them to be honest and I trust they will be, and of the staff in the departments too, or around the school in general. The evening does end at 8, so I ask you to remember that your young tour guides have school tomorrow and have undoubtedly had a busy day and indeed year at school.
Obviously, visit other schools. Hopefully, we will have got in first and set a very high bar. I am often asked "Why should my son come to Judd and not Skinners?". The truth is that both schools are excellent and more similar than many think. I would ask you to get a feel for each school you visit and decide which school would suit your son best.
As a parent who has gone through this process twice now, you have my every sympathy. For those in Year 5, hopefully you have registered for the test already, but you have until midnight on Friday if not. You have probably been preparing for the 11+ already; there is not a party line on the most appropriate way to prepare; however, my personal advice, to those who have chosen not to tutor throughout Year 5 in preparation, is to ensure that your son is at least familiar with the nature of the questions and the timings and pace of a full set of papers. There is an array of materials available to help with this. The summer holiday offers adequate time for this familiarisation; I would guard against going in cold.
Once you receive your results, on the 18th October, you will need to submit your preference form by the end of the month. Obviously, I hope you decide to place us as your first preference, but do trust in the preference system and place your schools in the order you most want the places to be allocated. As a guide, but only that, this year our lowest ranked score was 383 for the inner area and 406 in the outer.
Following an offer and hopefully your acceptance of it, the induction process begins; our effort to make transition as smooth as possible, so you settle in to school life easily.
For those of you who join us in September, I am pleased to say that I will have the pleasure of teaching each and every one of you in our Learning Development lesson, where I will give guidance in helping students develop those skills of learning described earlier and in our prospectus, in our effort to ensure all learners show those skills of our very best students of recent years.
I feel it important, as Headteacher, to have the opportunity to get to know all the students in the school in the classroom learning environment, not just from assemblies and around the site, on a trip or in an audience, but more importantly, that they get to know me too in a regular classroom setting.
I hope that you will have heard from this talk that I am very proud of this school and feel privileged to be leading it. I hope too that from what you see tonight, you will feel able to entrust your son's education to us. Thank you for listening, do enjoy your evening at The Judd School.
Jon Wood