The Ashton Building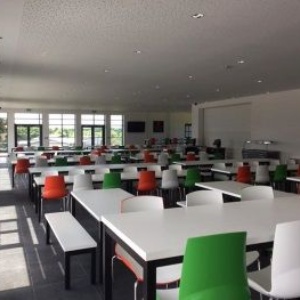 The Judd School is delighted to announce that on Monday 5th June the Ashton Building opened its doors to students and staff.
The Ashton Building comprises a 350 m² Dining Room on the ground floor, which is more than double the size of the old Dining Room; upstairs houses the Biology Department in 4 light, airy and spacious labs. The whole building will transform life at school not only with the space it is now providing but also allowing us to refurbish the vacated spaces.
The Ashton Building will be officially opened by Mr James Leahy, Master of the Skinners' Company and Chairman of Governors, on Wednesday 28th June as part of the Skinners' Day celebrations.