Athletics - Kent Young Athletes' League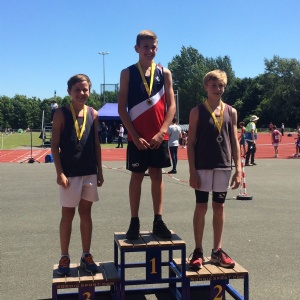 Sunday 4 May (Bromley), Sunday 3 June (Dartford), Sunday 8 July (Ashford), Sunday 5 August (Erith)
Judd competes in the top division of the KYAL, the only School to take part, in a composite team with Tonbridge AC.
Suitable for all Y7s (U13) and Y8/9s (U15).
See letter below with information. Bring plenty of food/layers. Spikes are available to borrow on request.
Provisional squads are posted on the main changing room board about a week before each fixture.
Team meeting on the Friday before in the changing room at break.
Minibus transport is usually available.
May 6 fixture - leaving Judd 09:15. Return c. 18:30
Parental help with officiating at the fixture is very welcome, and needed for the fixture to operate.
Qs to Mr Taylor jtaylor@judd.kent.sch.uk