Governors
The Governing Body of The Judd School
The Judd School is a Voluntary Aided School supported by The Skinners' Company www.skinnershall.co.uk. The Company appoints the majority of the Governing Body, which also comprises elected Parent Governors, elected Staff Governors, Associate Governors and the Headteacher. Current members of the Governing Body are profiled on the next page.
Should you wish to contact the Governing Body please email clerk.gov@judd.kent.sch.uk.
The Governing Body
Foundation Governors
Mr James Leahy - Chairman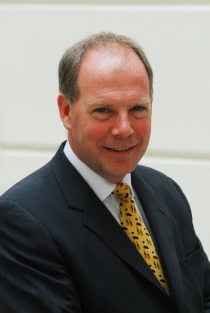 James Leahy has spent the last 29 years in the City, as a corporate broker, specialising in the Mining and Energy sectors, latterly as a partner of Mirabaud Securities LLP. He is currently a director of Bacanora Minerals, Mineral Commodities and Forte Energy.
He is a Foundation Governor, having been admitted to the livery in 1993. He was an Extra Member of Court (2001-2004) and has served on the Skinners' School Governing Body, Skinners' Almshouse Charity, the Lady Neville Charity and the Livery Selection Committee. James is an OT, based in London, and is married to Alison. They have two children, both having been educated at Tonbridge School.
Mr Charles Doyle - Vice Chairman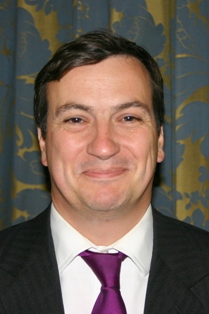 Charles Doyle is an Old Juddian (1978-1985) who remembers his time there fondly (and some of the teachers too!). After careers in the Royal Navy and the City, he now works in infrastructure finance and lives in Fulham with his wife and two small boys.
Charles is a Foundation Governor (having become an apprentice to the Skinners' Company after school) and is Vice Chairman of the Governing Body, as well as Chairman of the Finance & General Purposes Committee.
Mr Hugo Brown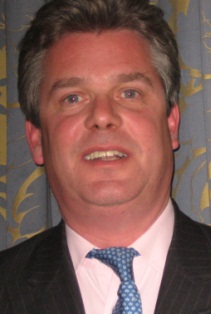 Hugo Brown was elected a Foundation Governor in September 2013. He is a Liveryman of the Skinners' Company following in the footsteps of his Father and various other family members.
Hugo attended Westminster School and then the University of Buckingham where he graduated with an Honours Degree in Economics. Many years later he re-attended Buckingham where he took a Masters in Business Administration.
Hugo worked in the re-insurance sector in the City, for 20 years, initially as a Broker and latterly as a Director at Swiss Re UK.
Hugo left the City in 2007 since which time he has devoted himself to family, his duties as a Parish Councillor and Church Warden in his local village, charitable commitments and nurturing start-up companies (notably in the "sustainable" arena) in which he has an interest.
Hugo's interests are travel, reading (mainly business and historical biographies), backgammon, shooting and ski-ing.
Hugo divides his time between North Oxfordshire and London. Hugo and his wife, Emma, have two adult daughters and one 9-year old son.
Mr Ed Ethelston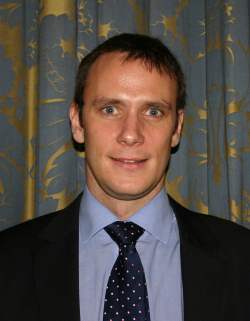 Ed Ethelston is a Foundation Governor,having been admitted to the Livery in 2014. He was appointed to the Governing Body in November 2011 and became Chairman of the Education Committee in 2014.
He was brought up in Sevenoaks and was a student and Head Prefect at Judd (1987-1994), so is familiar with the school, some members of staff and the CCF of which he was a Cadet Warrant Officer in the RAF section. Following on from Judd, he read Jurisprudence at Hertford College, Oxford before opting for a career in Accountancy, starting off with PwC in London, then Director of Finance at a private equity backed media company before becoming CFO at the Press Association.
Ed's interests include cycling and skiing, and he lives with his partner, son and daughter in Surbiton, Surrey.
Mr Francis Maude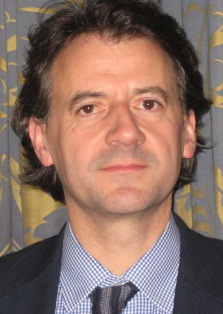 FRANCIS MAUDE, MA (Cantab), Dipl.Arch, RIBA, AABC Born: 1966. Education and qualifications: Eton College, Cambridge University, Canterbury School of Architecture, qualified as architect 1992, SPAB Lethaby Scholarship 1994, Architect Accredited in Building Conservation since 2005, RIBA Certificate in Construction Project Management 2012. Employment: assistant architect at Green Lloyd Architects 1988-90; architect at Donald Insall Associates since 1991, as a director since 2014.
In his life as an architect, Francis has wide experience in the conservation, refurbishment and repair of our historic buildings, which he sees as a valuable resource. His work covers all aspects from initial surveys and master-plans through to full restoration and regeneration. He has worked on projects in the educational, museum, leisure,institutional, government, residential and ecclesiastical sectors, both in the UK and abroad, and is currently busy in Trinidad at the Red House, their Parliament building. He has written articles for the Journal of Architectural Conservation, the SPAB magazine and other specialist publications, and lectures on aspects of historic building conservation from time to time. He served on the SPAB Dance Scholarship Committee 1997–2002.
Outside work, Francis runs with the Canterbury Harriers, of which he is a committee member as well as holding a coaching certificate, enjoys wild swimming, and is learning how to play the piano. When he had more time, he cycled round Europe sketching and photographing historic towns and cities, skied, and coached a crew to row across the Channel for charity. He hopes one day to resume these activities. He and Carrie married in 1994 and they have a daughter Mirabel, born in 2000.
Mrs Remony Millwater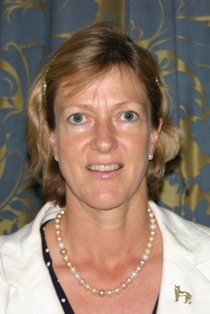 Remony Millwater is married to Grahame Millwater, President and CEO of Beach Capital Holdings, and they live in Sandwich Bay. They have 3 daughters aged 23,20 and 17.
Remony is a Skinner, currently on the Livery committe and served 2 years as an extra member of the Court, she was also a Foundation Governor of the Skinners Girls' school in Hackney.
Remony is also on the National Fundraising Committee for PanCan (Pancreatic Cancer) and is secretary and fundraiser for the Pilgrims Hospices.
She is involved with Benenden as a Trustee and member of the Buildings committee. She is a past Lady Captain of Royal Cinque Ports Golf Club.
Mr Oliver Thompson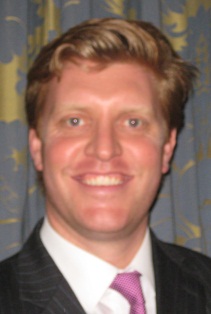 Oliver Thompson is a Waitrose Partner in the Commercial & Marketing finance team. Having studied at Radley College and Cardiff University, he joined the food business on a Commercial Graduate scheme with Associated British Foods.
Oliver is a Foundation Governor having joined the Skinners Company in 2003 as a Freeman; he also serves on the Livery and Freedom Committee and joined the Judd Governing Body in 2013.
Oliver is a keen rugby player and a qualified coach (realising his playing days are numbered). He also enjoys real tennis, golf and skiing, and lives with his wife and daughter in Highclere, near Newbury.
Mr Robert N. White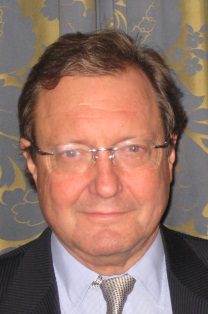 Robert White is 61. He is a Partner of Oldfield Partners LLP, an investment management company. His primary professional focus is on Japan. He is a member of the International Advisory Board of the White Rose East Asia Centre and is involved in various other Asia-centric activities, especially those involved with education and culture.
Robert has recently become a Foundation Governor of The Judd School. He has been a liveryman of the Skinners' Company since 1981 and sits on one of its charity committees. He takes a great interest in the history of the company, most particularly with its historic links to the fur trade.
Robert and his immediate family have lived in and around Sevenoaks for more than 35 years.
Associate Governors
Mr Philip Greatrex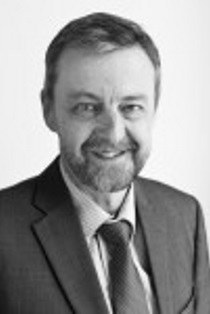 Phil Greatrex is a former pupil of Judd (1967-74). He was a player for, and treasurer of, the Old Juddian rugby club for over 10 years and more recently treasurer of the Old Juddian Society for 25 years, where he is still a main committee member. Phil, a chartered accountant by training, is senior partner at CW Energy LLP where he has worked for over 25 years providing taxation services predominantly to the oil and gas sector in the UK.
Phil has lived with his family in the Tunbridge Wells area since finishing his degree and has always maintained a strong interest in, and links with the school, culminating with his recent appointment as an associate Governor of the school.
Ms Alice Hohler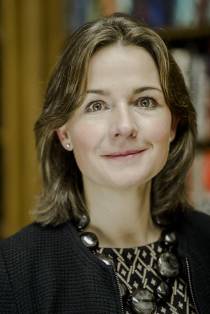 Alice Hohler lives in Kent, where she runs a farm and wedding business. She is married with three children, including two boys at The Judd School. Alice has a degree from Oxford in French & Philosophy, and has worked in investment banking, financial journalism and local politics. She has been a governor of both state and independent schools.
Alice was appointed to the Judd governing body in March 2016 as an Associate Governor, and is a member of the Education Committee.
Mr Philip Robins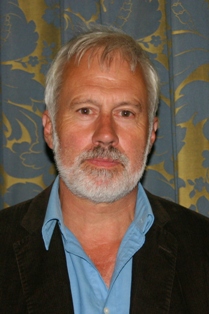 Phil Robins is a Foundation Parent Governor currently serving his second term. He is the Vice Chairman of the Development Committee, serves on he Finance and General Purposes Committee, and is also the Governor with responsibility for Special Educational Needs and Health and Safety. Phil is also link governor for the CCF and outside activities. He went to school at St.Olaves when still in London and then joined Shell as a marine engineer. In the mid eighties he set up a small Paddock Wood based engineering company which he ran until retiring in 2005. Before becoming a Governor he chaired the Schools at Somerhill Parents Association and spent five years on the Judd Parents Association. He is married to Heather a Chartered Accountant and has two children. A daughter who went to TWGGS and a son who had a sixth form army scholarship whilst at Judd and following university and Sandhurst is now serving with the Royal Engineers. Phil has a keen interest in motorcycling and spends his time keeping sheep, bees and a narrowboat with an old engine.
Elected Parent Governors
Mr Stephen Dobra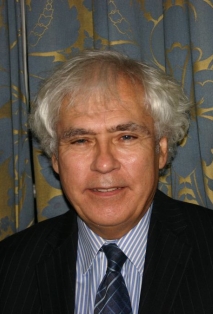 Stephen Dobra is an elected parent governor and is a member of the Education Committee. He has an MSc in Mathematics (Warwick), an MSc in Statistics (Birkbeck College, London) and is an Executive Master in Business Administration (Cranfield).
His career has involved operational research, business planning and strategic development in British Steel, the NHS, BT and the Department of Health (DH). He is currently an Analytical Programme Manager in the Public Health Directorate, DH.
Stephen has three children; a son who left the Judd in 2010 and is reading Mathematics at Cambridge, a daughter who recently completed the Judd Sixth Form and after voluntary work in Ecuador will read Sports Science and Physiology at Leeds and another son who is in Year 10 at the school.
Stephen's passion is skiing, but he also enjoys walking, cycling, playing tennis and photography.
Mr John Costello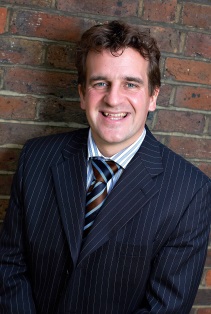 John Costello BDS FDS MSc MOrth RCS (Eng)
I have been a parent now of the Judd School for the last five years, currently with sons, Harry (Year 12), Jack (Year 10) and Charlie (Year7). As a family we have tried to contribute as much as possible to life at the school with the boys participating in numerous extracurricular activities in the sporting / musical and acting fields. My wife Julia is currently serving on the JPA Committee. I am an Ambassador for the school's Development Fundraising Committee.
I am a local orthodontist being a founding partner of Total Orthodontics which has several sites in the area including Tonbridge, Tunbridge Wells and Sevenoaks. Over the last 15 years this has given me invaluable experience of the school viewed through the eyes of my pupil patients, their parents and family, plus the local community as a whole.
I work in Tonbridge and Sevenoaks and am also, currently, the Junior Section Chairman of Tonbridge Juddians RFC.
Elected Staff Governor
Dr Joel Dunn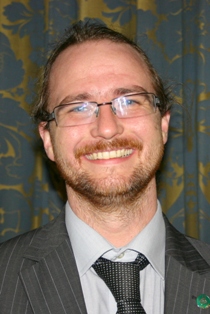 Dr Joel Dunn read for a BSc with honours in Environmental science and Agricultural Ecology at the University of Newcastle and then completed a Ph.D. in plant physiology at Cambridge. He started teaching as a science teacher at a non selective community school in Maidstone for 3 years before moving to The Judd to teach Biology in 2007. For 3 years he worked as a member of the pastoral team as the assistant head of Powell house before taking on the role of Head of Biology. He has played an active role in a number of working parties and staff groups working to further develop excellent teaching and learning and in 2010 he became the staff liaison to the school council. He was elected staff governor in 2010 and is a member of the Development Committee.
Headteacher