Joining Us
Year 7 Admissions for September 2018
Update - 2nd March 2018
At the request of KCC a total of 180 offers were made on 1st March, an increase of 25 places over PAN. This "bulge class" is in response to a significant increase in the number of boys in West Kent gaining selective scores. The number of places available in the inner area increased from 135 to 157; the outer area from 20 to 23. The cut-off score for our inner area was 364 (2017: 364) with the outer area being 395 (400) (not all students on those scores being offered a place).
The mean score of those offered places is as follows:
| | | | | |
| --- | --- | --- | --- | --- |
| Area | English | Maths | Reasoning | Total |
| Inner | 127.5 (124.6) | 122.7 (128.4) | 134.1 (131.1) | 384 (384) |
| Outer | 134.8 (133.9) | 133.2 (137.2) | 138.8 (137.8) | 406 (409) |
For those receiving offers, to accept or reject a place, please follow the instructions from the Offer Email you will receive from us week commencing 5th March. Your Local Authority may also require you to respond (for KCC see: http://www.kent.gov.uk/education-and-children/schools/school-places/after-you-get-your-school-offer). The deadline for acceptance/refusal/waiting list request of places is Friday 16th March 2018.
Update - 23 April 2018
In accordance with the KCC coordinated scheme, the first round of the reallocation of places will be offered by letter (from the local authority) on Wednesday 25 April. If you are successful and offered a place, we would appreciate immediate confirmation. Please email admissions@judd.kent.sch.uk to confirm/refuse your offer.
We understand 20 reallocations will be made to the inner area and 3 places for the outer area.
Following the first reallocation round in April the admissions process returns to the school to manage. From 1 May we will reallocate places immediately on receipt of a withdrawal and will also be able to take enquiries regarding waiting list positions.
Appeals
If you wish to appeal against the decision of the Governing Body to reject your application, please click on Joining Us / Admissions / Appeals. Last year 9 appeals were upheld, in the previous year 2 were upheld.
Where the Kent Test Score is greater than the "in catchment" score of 364 (395 for the outer area), parents do not need to persuade the panel that your son is of the academic standard for the school. In such cases, the School Admission Appeals Code only requires the panel to balance your case (why this is the best school to meet your child's needs) against the school's own prejudice to education case. Where the score is less than 364 inner area and 395 outer area, parents will need to persuade the panel that your child is of the standard for the school.
If you need any clarification, please contact the appeals administrator: Stephen Payne, stephen@educationappeals.com
Late Applications
To make a late application you should contact your Local Authority if doing so prior to 16th March 2018. After 25th April 2018 late applications should come directly to the school – contact admissions@judd.kent.sch.uk.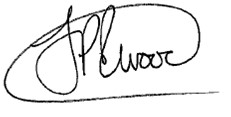 Jonathan Wood
Headteacher
2nd March 2018