Game, Set & Matusevich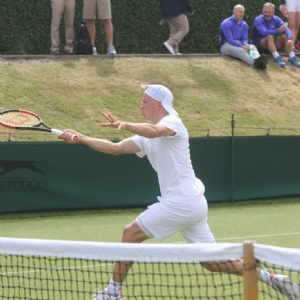 We wish the very best of luck to our Sixth Form student Anton (Y12), who is travelling to Belgium this weekend to compete in the 54th Astrid Bowl Charleroi, Belgian International Junior Championships. Anton is a rising star in the tennis world. The last two years have delivered some significant highlights for his tennis career and propelled him into the limelight. Anton has been playing tennis since the age of 4 and has won many major competitions. To name a few he won a Tennis Europe Category One Event, was runner up in the U14 Orange Bowl in Florida, which is widely recognised as the World Junior Championship. Notably, last October at the tender age of just 15 years old, he got his first two ATP world ranking points by qualifying and winning two rounds in the futures tournament, which made him the highest ranking player of his age in the men's ranking. He also won a grade 2 ITF U18 tournament in Lithuania last February. He's won the Eddie Herr International U16 Junior Championships, which is seen as one of the most prestigious events in the world.
Anton has already matched the critical benchmarks set by the likes of Murray, Federer & Djokovic and we don't think it will be long before he will be giving them a run for their money. To read the full story of Anton's success please see the attached article, which has kindly been provided by Muscle and Fitness Magazine.
Remember his name, in years to come we could be all flocking to Matusevich Mountain to watch him on the big screen of the All England Tennis and Croquet Club in London.
Anton will also be competing in the pre-Wimbledon GANT Championships at the Roehampton Club at the end of June.
Best of Luck Anton!