Past Successes
The success of the many projects which have been completed over the years are borne out by the ultimate success of The Judd School as one of the leading grammar schools in Kent.
Past building projects, made possible with the generous support of parents and OJ's have included the Cohen Building (1992), Music Centre (1996), School Room Annexe (1997), The Library Building (2002), Sports Hall (2003), All Weather Pitch (2006) and since 2009, the following development and refurbishment projects, which have all given a lasting legacy:
Design & Technology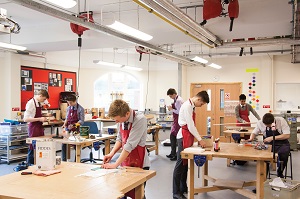 Refurbishment (2014)
Cost £120,000
The design and technology studio was the latest area to undergo a 'facelift' and was completed for the start of term in September 2014, giving an excellent area for students to explore & develop their DT skills.
Science Labs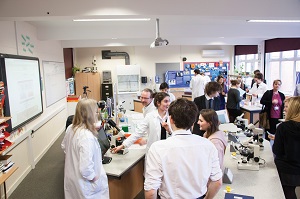 Refurbishment (2013)
Cost £150,000
Science laboratories, sited in part of the original school building, were refurbished with new fixtures and fittings. It is envisaged that further redevelopment of the sciences departments will take place in conjunction with some of the latest development plans.
Visitors & Student Reception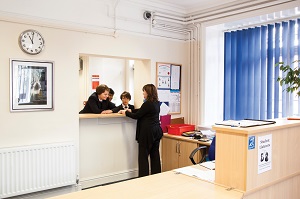 Cost £190,000
A need was identified to improve the reception facilities to provide a smart and efficient area to welcome both visitors and deal with student enquiries. A self-contained area was designed with separate entrances and counters for visitors and students together with an adjoining office area and medical room for students. Above this a new Headmaster's Study was created together with offices for senior members of staff.
Food Technology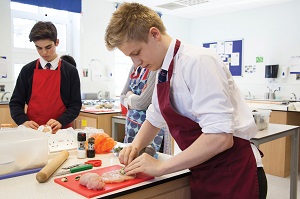 Use of Legacy Space (2010)
Cost £150,000
In 2006 Ofsted identified the woeful state of Food Technology education in the UK and, spurred on by Jamie Oliver, the government vowed to improve matters in secondary schools. In 2011, with additional funding from the Government in place, a suitable pair of old Maths classrooms were identified in the main building and transformed into a modern food technology area. Students now participate in practical lessons in food preparation, cookery and nutrition. A life lesson which will hopefully be put to practical use at home and in the future at University!
Sixth Form Study Centre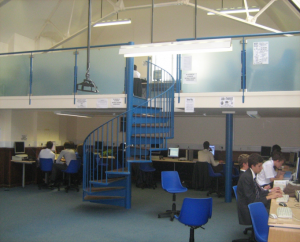 Use of Legacy Space (2009)
Cost £200,000
Sited in part of the space in the main building vacated by the Geography department, a new Sixth Form Centre was created allowing areas for individual and group study, with plenty of new furniture and computers, in a light high-ceilinged space. Students now have Careers and UCAS personnel, the Exams Office and the Sixth Form Admin Office all together in one part of the school, close to their study area and common room. This has also allowed for expansion of the Sixth Form and the school is now able to accommodate up to 180 students in each of Years 12 and 13.
The Atwell Building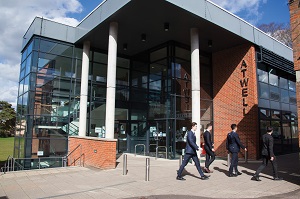 New Build for Maths & Geography (2009)
Cost £2.4 million
The Atwell Building sited on the last of the 'huts' originally brought in to relieve pressure on existing cramped and undersized classrooms in the main school building, the Atwell Building (so named following a significant one-off donation from the Skinners' Company's Lawrence Atwell Charity), which opened in 2009, has greatly benefitted students and staff with high quality facilities and light, spacious teaching rooms for Maths and Geography. The building itself uses natural ventilation with photovoltaic panels on the roof. A meter in the atrium shows how much electricity is being created and how much CO2 is being saved at any time.