Building Excellence
Building Excellence was the latest project in the long-term development of The Judd School. Launched in May 2015, it responded to a need to ensure the best facilities are available to allow Judd students to continue to thrive now and in the future.
Phase One 2015-2016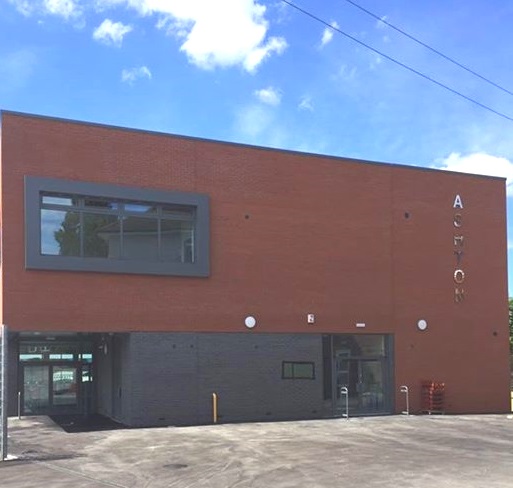 Phase One consisted of a much needed building for Dining and Biology, (subsequently named The Ashton Building).
The new dining room now enables students to eat their lunch in greater comfort.
It provides students with a proper break in the day; a pleasant spacious environment with time to linger.
Having the four biology labs together around one prep room means improved teaching facilities and a more cohesive departmental area.
Phase 1 also consisted of building a brand new 3G Sports Playing Fields called Vizards.
The additional playing fields now provide:

Seven new rugby pitches (three full size and four junior size)
Two new cricket squares (and three artificial strips)

The substantial investment in drainage and surface improvement has ensured a high quality facility.
Ashton Building
The Ashton Building was named after Hubert Ashton, (Chair of Governors 2008-2014) who was instrumental in obtaining Kent County Council's support for this project.
The Ashton Building is situated on the area to the west of the existing Library building between the all-weather pitch and two of the tennis courts. This stunning new facility has been built to provide an extensive dining & kitchen area, far in excess of the previous accommodation, together with an al fresco terrace.
The impressive modern 350m² dining hall enables our students to eat their lunch in greater comfort, providing a pleasant, spacious environment for them to linger and enjoy a definitive break in the working day.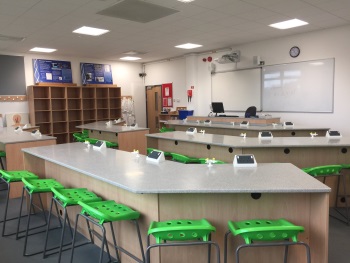 Above this, a new suite of four state of the art laboratories which have been built around one prep room which has improved teaching facilities and created a more cohesive departmental area. The Biology Department has also gained an additional large office and meeting space upstairs as well.
Our architects (Bond Bryan) were dedicated to producing an inspiring space attuned to our needs which complement the surrounding buildings, yet make a confident statement of our future ambitions. We are thrilled with the results they have achieved.
In addition to this, the existing kitchen and part of the dining room (which was an extension to the school in the 1960s) is planned to be demolished to give a more open, free-moving space through the heart of the school site.
The school wishes to thank the whole build team especially BBS (the contractor) and Betteridge & Milsom for their hard work and support during this project.
SITE PLAN below showing the location of the new building hatched in red. Areas marked in blue will be included in future phases.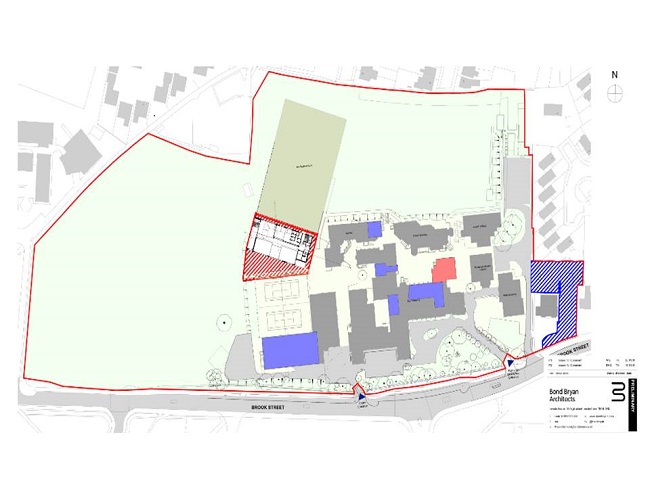 Ashton Building Plans
Vizards Sports Fields
Two fields adjacent to Hayesden Country Park, known as Vizards, were bought by the school in December 2014. Due to the kind support of Kent county Council we have been able to start development of both fields earlier than expected (this included the original Phase Three of our plans) and Vizards was officially opened on 30th March 2017.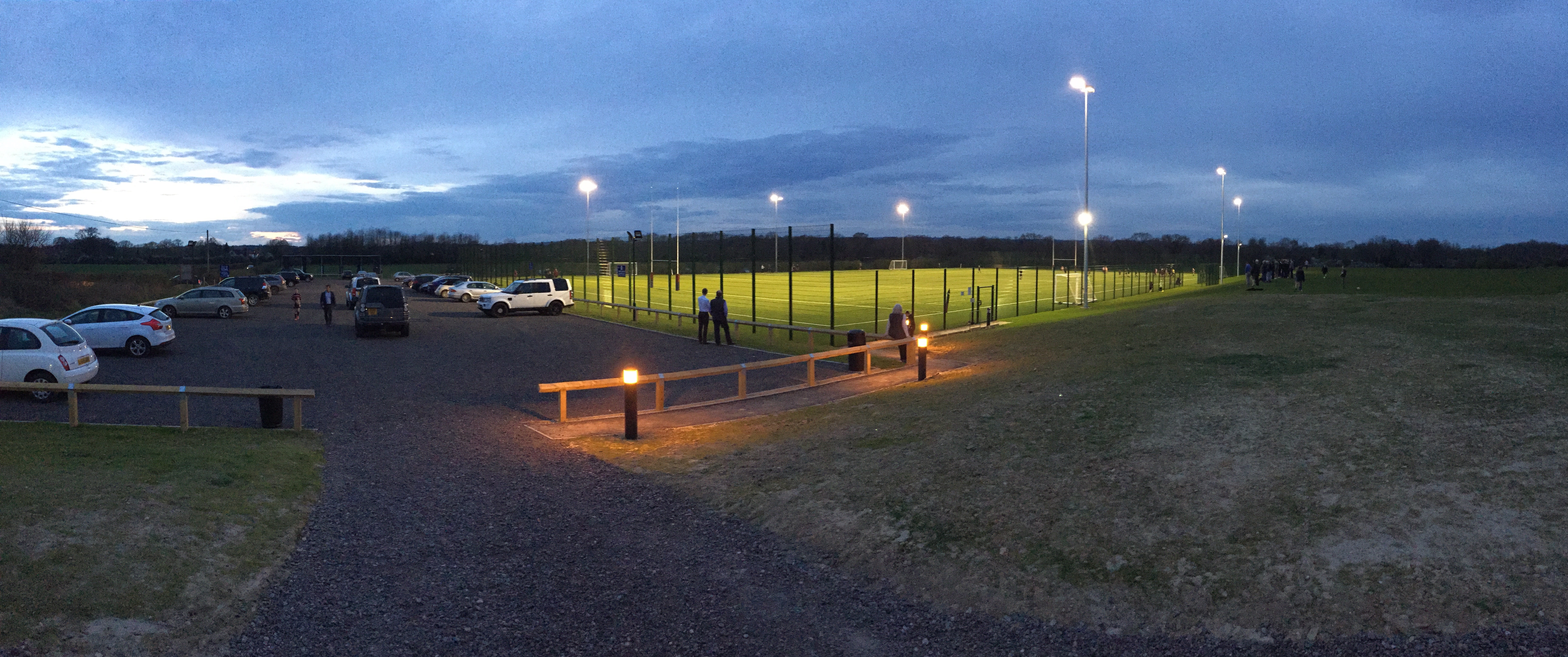 Vizards has more than doubled our playing facilities for cricket and rugby - a much needed response to growth of our student numbers and sporting activities over recent years. The development has provided seven new rugby pitches (three full size and four junior), and two grass cricket squares and three artificial strips. We invested heavily in drainage and surface improvement to ensure the facility is of the highest quality and useable all year round.
Future Phases
Phase Two (2016-2020)
We plan to demolish the old kitchen to create a more open outdoor social space and improve circulation around the site.
Due to a very generous donation from an Old Juddian, we have been able to bring part of our Phase Two plans forward and refurbish laboratory PL3 into a new state of the art Physics Laboratory.
The Chemistry and Physics departments have moved into the space vacated by Biology to create four labs around a central prep room for each department.
One former science lab will be refurbished and an additional male toilet for staff and visitors will be built, allowing the School Room & Annex to be let as a self-contained facility, providing potential revenue for the school.
Phase Three (was completed in Phase 1)
Following financial support from Kent County Council, as a result of leaving our old sports fields at Yeoman's for the new Nexus School, we were able to complete the development of the entire Vizards space during Phase One. Most notably, this included a fantastic 3G rugby pitch, allowing uninterrupted use year round, five years ahead of schedule.
Phase Four (2018-2020)
With our new Headteacher now in place, and with the kind support of architects Theis & Khan, we are creating a new Site Master Plan this year to encapsulate his vision for the school and the priorities for our students in the coming years. It is hoped this will include a new MUGA (multi-use games area) and a purpose built 6th Form Centre to accommodate the growing number of new students joining Judd in the 6th Form and also the growth in the school as a result of expansion, past and future! As soon as our visions have been conceptualised we will publish our plans.