Welcome
Sophie Cantwell-Kelly - Head Girl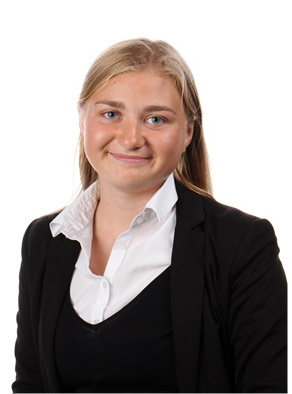 "Place at Judd offered, accept by Tuesday." One year on and one global pandemic later, I am as excited about becoming Head Girl as I was about coming to Judd at the start of Sixth Form. It is a privilege to represent the community which has nurtured my academic independence, encouraged my involvement with school life beyond the classroom and embraced me with an immediate sense of belonging.
I decided to apply to Judd just three weeks before my GCSEs began. Within the first two weeks of walking through the school gates, I could not imagine studying my A Levels anywhere else. Judd's academic excellence has stretched me in all of my subjects and I am constantly motivated and supported by a student body in which working hard is cool.
Moving from a relatively small, all girls' school, I have loved the different social dynamic in Judd's much bigger Sixth Form and mixed environment. The highlights of my first year here included watching my friends perform at Jazz Cafe, directing a student-led Sixth Form production of "A Streetcar Named Desire" and the unexpected enjoyment of spending Friday nights in fatigues as part of the CCF. Like me, I am sure that among the new buildings and fresh faces, you will soon find firm friends and familiar spaces.
I am so looking forward to meeting you. Please come and say hello!
John Mulford - Head Boy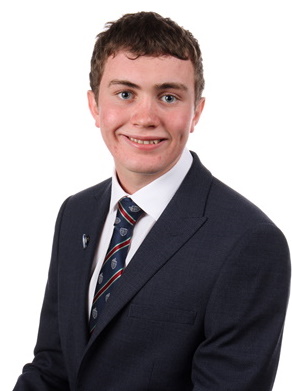 The Judd School is a remarkable community which offers not only incredible academic support but also a myriad of extra-curricular activities. During my time here, I have been lucky to take part in sport, music, international exchange programs and student politics. From playing in the orchestra for Sweeney Todd to competing in the final of the Kent Young Chef Competition, my experience at the school is a testament to Judd's desire to help students grow into well-rounded people.
Joining in year 7 as the only student from my small primary, I was anxious about moving to a new school. Thanks to Judd's welcoming and supportive atmosphere, I quickly settled in. Whatever stage you are considering entering the school at, I want to assure you that you will immediately become part of the Judd family. As the Head Prefect Team, it is our primary goal to help you feel the sense of pride and belonging that we all hold.
Judd is a place where successes of every type are celebrated and all students are recognised. One part of the role I am most looking forward to is acknowledging these varied achievements of pupils throughout the school. I have personally thrived off of Judd's blend of healthy competition in tandem with a lack of shame in asking for help. From running after-school chemistry clinics to organising drama productions, the teachers here continuously go above and beyond to ensure that everyone is engaged in their subjects.
It is such an honour to be able to welcome you to Judd and I hope this website gives you some insight into our amazing school and everything that it has to offer.

Senior Prefect Team 2020-2021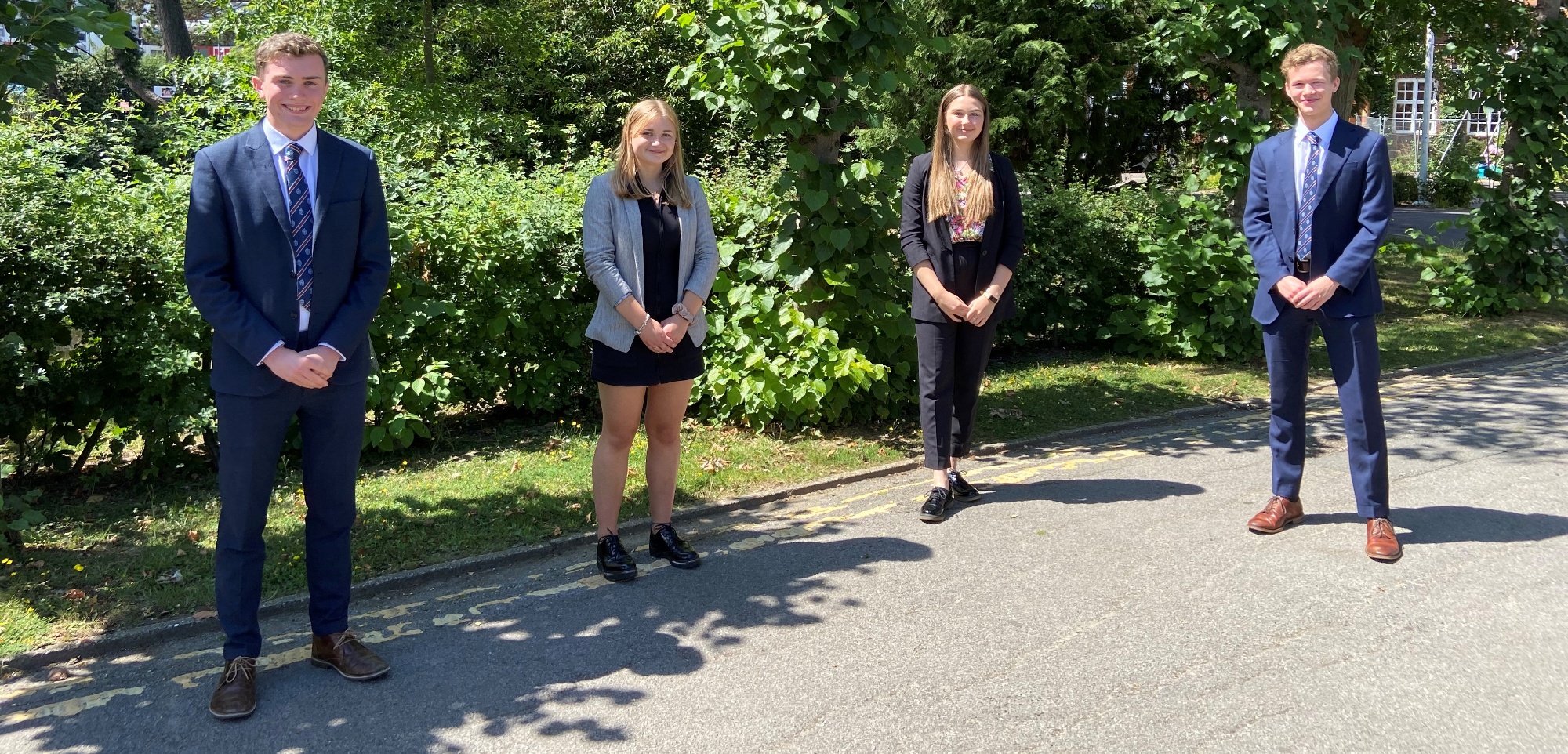 Socially distanced l-r: John Mulford (Head Boy), Sophie Cantwell-Kelly (Head Girl),
Becky Roodt (Deputy Head Girl), Theo Briscoe (Deputy Head Boy)