About the Development Fund
What is the Development Fund?
The Development Fund was instigated in 2006 to raise much needed funds for capital development at the school. In the 15 years it has raised nearly £3million supporting major projects across the school.
Contributing to the Development Fund is a way for parents and Old Juddians to 'give back' something for their (and their children's) excellent education and start in life. This culture of giving has resulted in the construction of new buildings and refurbishment of legacy areas. Our ambition is to create an environment where our students are inspired and enthusiastic about learning.
Separate to the School Fund, monies donated go directly to enhance the facilities and new building projects of the School. An overview is shown below in the chart.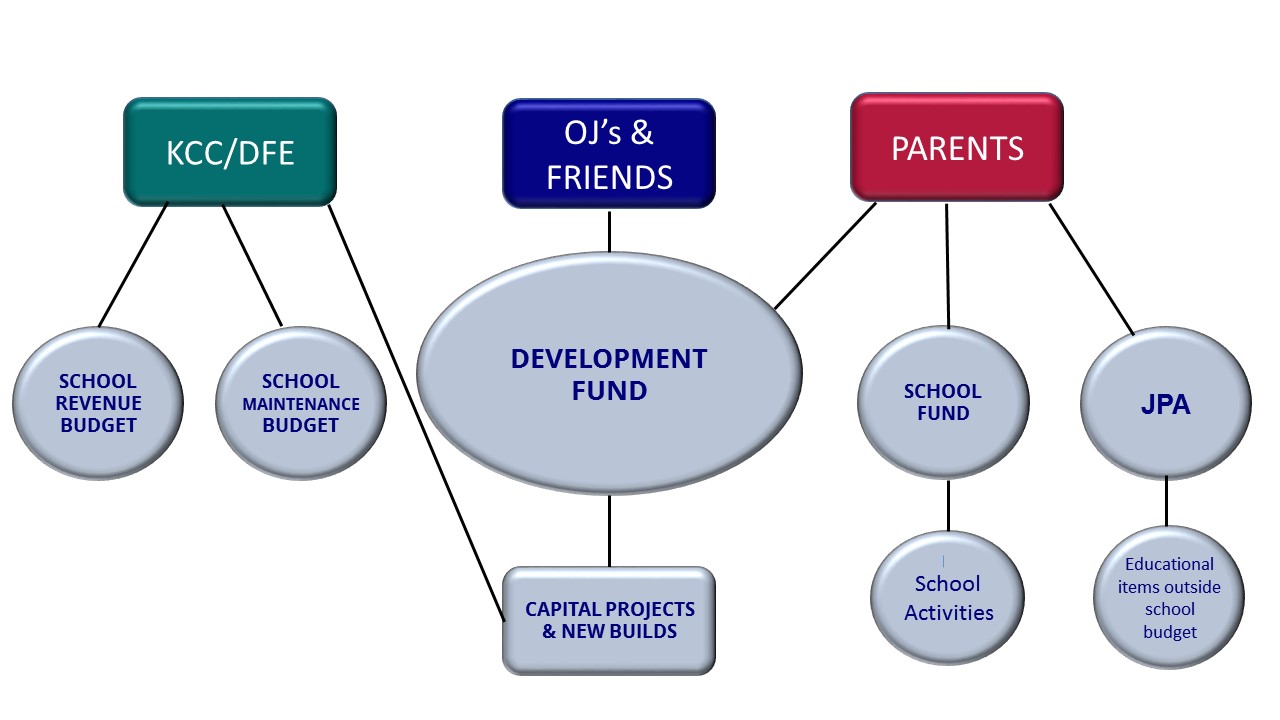 Aims of the Development Office:
To connect or re-connect OJ's, Parents, Staff, Students and other friends of the school
To build a sense of school community spirit and to establish a sense of pride within the school
To raise funds for capital projects
Take a look at our future development plans over on the next page.