About the Development Fund
What is the Development Fund?
The Development Fund was established in 1981 to raise much needed funds for capital development at the school and is a way for parents and Old Juddians to 'give back' something to the school for their (and their children's) excellent education and start in life.
The chart below shows how the different funding within the school works: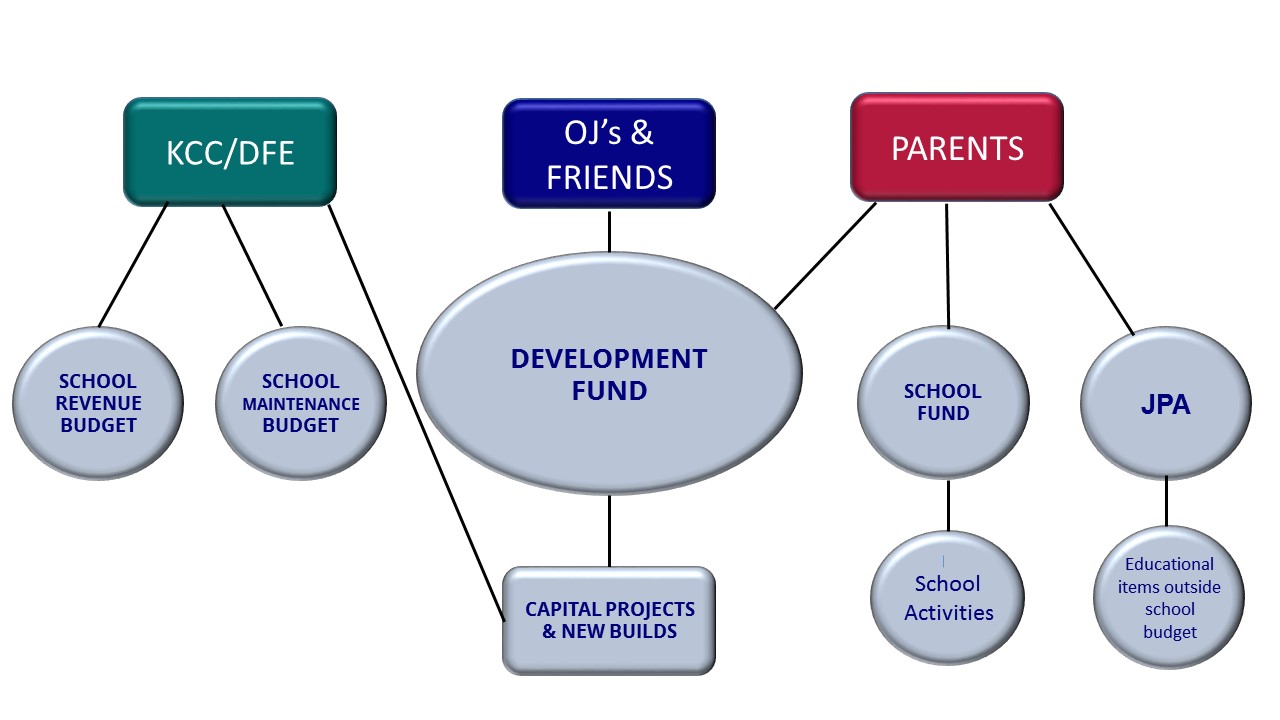 Building on Success
The success of The Judd School throughout its existence has been founded on the quality of education the students receive through exceptionally able staff and excellent facilities.
In recent years there have been many academic advances and a growth in the number of students attending the school, so there is much pressure on already over-burdened facilities in some areas.
Over the past 25 years there have been significant and enduring capital investments in the school financed by a partnership between Kent County Council, the Department for Education and The Judd School Development Fund.
Since 2005, when the Development Office was established, a 'culture of giving' has been encouraged and the school (through The Development Fund) has received over £2 million from the generosity of parents, Old Juddians and friends of the school. This has resulted in the construction of new buildings and refurbishment of legacy areas.
These capital investments from the past continue to benefit current students.
In order to sustain The Judd School's successes, it is therefore necessary to continue to the next phase in the development programme to ensure the very best facilities are available to allow Judd students to continue to thrive now and in the future.
Aims of the Development Office:
The Development Office was established in 2005 with the following specific aims:
To raise the profile of the Judd School
To connect or re-connect OJ's, Parents, Staff, Students and other friends of the school
To build a sense of school community spirit and to establish a sense of pride within the school
To raise funds for capital projects