Winning moves secure place at the finals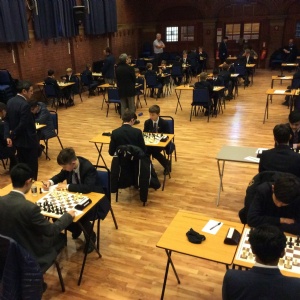 The Judd School hosted the regional Junior Chess Team Challenge on Friday 25 January 2019.
Congratulations to our U13 A Team (Leo, Suriya, Tom and Danny) who won the tournament and qualified for the finals to be held in April at Hertford College, Oxford. Well done also to all of the boys who took part, played very well and did themselves proud.