Owen wins at the Cranmer Awards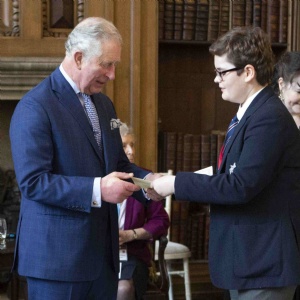 Congratulations to Owen who won the Junior section of the PBS Cranmer National Finals on Thursday 21st February.
Regional finalists came from all over UK to the competition, held at Lambeth Palace in London. In addition to his prize and certificate, the real highlight of Owen's day was meeting and having a chat with HRH Prince Charles, who was awarding the prizes and certificates.