British Biology Olympiad medal success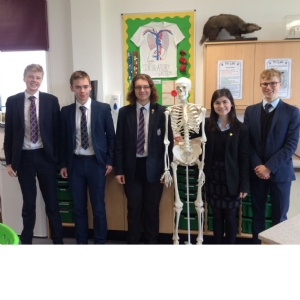 Congratulations to Henry (Y12), James (Y12), Alexander (Y11), Bethan (Y13) and Adam (Y13) on their recent British Biology Olympiad gold medals🥇.
Particularly impressive is Alexander's performance: he is the only year 11 student who took part in this A level competition and achieved the highest result in the school - had he been only a few days older, he would have qualified to move on to round 2! The results also included 11 silver medals 🥈, 20 bronze 🥉 medals, 19 high commendations and 28 commendations. Well done all.