Judd Students celebrate Sevenoaks RFC Kent Cup win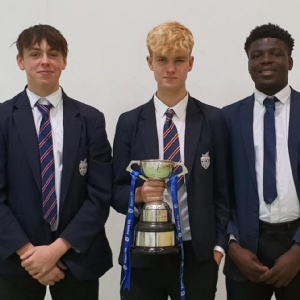 Congratulations to Max, Eniola and Harry who were all part of the Sevenoaks RFC U16 team who won the Kent Cup recently.
They beat the Pheonix Sport 1-0 in the final. Harry also captains the team and has led the side to a very impressive season, with only 2 defeats all year. Well done all!