Problem solving champions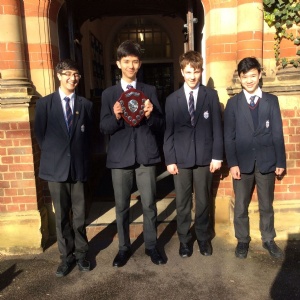 Congratulations to Kiran, Freddie, Charlie and Leo for winning the recent English Schools Chess Team Problem Solving Nationals, which were held at Imperial College London.
The boys obtained an excellent score of 73 points out of 75 maximum. It is second year in a row that the Judd team have won this competition. Well done boys!