English Under 13 Chess Team Finals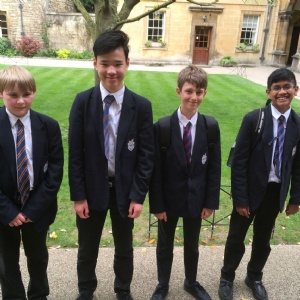 Congratulations to Tom, Danny, Suriya and Leo who as our Under 13 Chess Team came fourth in the country in the national finals this week.
After the qualification rounds they had to go to Hertford College, Oxford and solve chess puzzles, hear a talk from a grandmaster and then play 5 rounds of chess against the best teams in the country. An excellent result and a good sign for the future. Well done!