South East Schools Themed Book Award (SESTBA)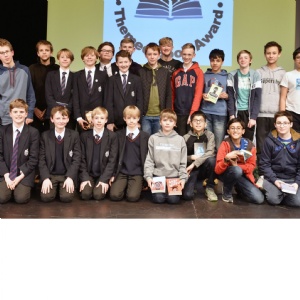 Two groups of keen readers (Teens yrs 7 & 8 and Young Adult yrs 9 & 10), recently participated in SESTBA – a local award set up to set up to encourage and promote reading amongst young people.
Reading began in the Autumn term and the students each read five books on the theme of 'Taking a Stand'. Voting for our favourite books took place in March and participants were invited to attend a gala presentation evening at Kent College, Pembury, where two authors gave presentations and the winning titles were announced. Congratulations to Author Matt Killeen on winning the Teen Section with Orphan Monster Spy. The Young Adult category (first ever joint winners for SESTBA), were 'Moxie' by Jennifer Mathieu and 'Children of Blood and Bone' by Tomi Adeyemi – these authors are American and unfortunately neither were able to be present at the awards evening.