Judd Biologists awarded Royal Society Partnership Grant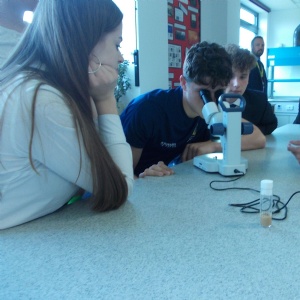 We are thrilled to announce that the Biology Department has been awarded a Royal Society Partnership Grant of £3,000 in support of Fly Lab.
Partnership Grants are available to enable students, aged 5-18, to carry out STEM projects in partnership with a STEM professional from research or industry. Our partner from the Centre for Developmental Neurobiology at King's College London, Dr Camilla Larsen, was instrumental in setting up Fly Lab and in obtaining this grant. Among other things, the funding will go towards purchasing better binocular microscopes and carbon dioxide anaesthetising equipment which will make handling the flies easier. We look forward to sharing with you more details of our students' projects!