Junior Prize Giving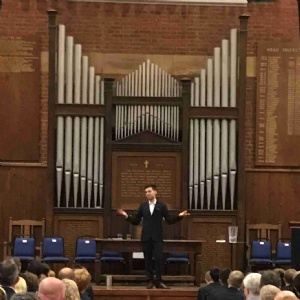 Staff and Parents celebrated the successes of younger students this week at the Junior Prize Giving Ceremony, when they received awards for their academic achievements during 2018/19.
As well as hearing speeches from the Chair of Governors, Mr Charles Doyle, and the Headteacher, the audience were treated to a mesmerising magic show, courtesy of Old Juddian and Magic Circle Stage Magician of the Year 2018, Edward Hilsum. Edward also spoke fondly about his memories of the school and the challenges he has faced over the years while pursuing his dream of becoming a magician. He encouraged the boys to follow their passions, find like-minded friends, accept that failure can make us who we are and of utmost importance, to be kind.
Congratulations to all the prize winners!