Judd Winds awarded Gold!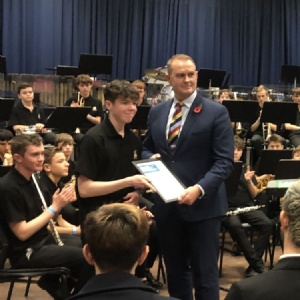 On Sunday 3rd November Judd Winds performed at the National Concert Band Festival Regional Festival at the Royal Military School of Music, Kneller Hall.
The band performed brilliantly, coming away with a Gold Award. We were particularly pleased that Tom, our Trumpet soloist, was given an Outstanding Instrumentalist award. Well done to all involved!