A Great Debate!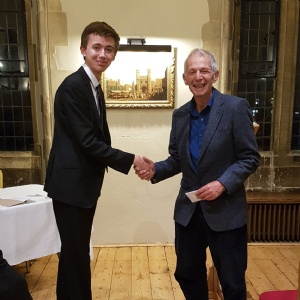 James (Y12) won the regional round of the Historical Association's Great Debate and is going to the national finals at Windsor Castle in March
According to the event organisers, James not only won, but bowled over the jury with his wit, intelligence, oratory and knowledge.
Well done James and good luck at the finals!