U15 County Champions!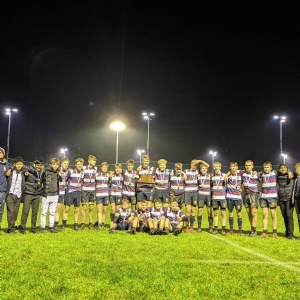 Many congratulations to our U15XV rugby team on winning the County Cup in a tense 17-7 win against The Skinners' School.
The team have beaten Dartford, Langley Park and Cranbrook Schools to reach the final. They retained the county title from the previous year and this means that Judd are holders of both U14 and 15 county titles! This is was a particularly momentous occasion for the U15 coach Mr Dawson, as he also won the very same trophy himself whilst playing as a Judd school boy in 2002!