Félicitations Alexander!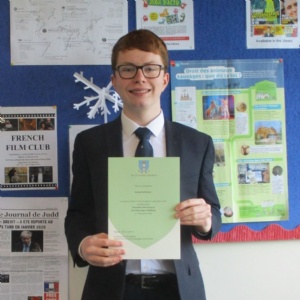 The French department would like to join Edward Poole, the Outreach Activities Officer from the Faculty of Arts and Humanities at the University of Sheffield, in thanking Y12 student Alexander for entering a national competition and praise him for his excellent work.
We are indeed delighted to announce that Alexander was one of the 10 winners of the French Translation Competition 2019. As well as a £25 book voucher reward, Alexander was also invited to a Translation Workshop organised for the winners of the competition at the Humanities and Research Institute at the University of Sheffield on Wednesday 11 December.
Congratulations Alexander!