Judd Linguists rise to the challenge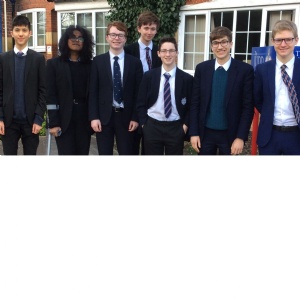 Congratulations to all the competitors who puzzled out the linguistics challenges set in this year's Advanced Linguistics competition which is aimed at those in years 12 and 13. This year's competition was tougher than last year.
We are very proud to congratulate James and Anirudh (Y12) who achieved a Bronze award; Lucas (Y12) and Noah (only in year 10!) who achieved Silver ; and Freddie, Alex and Harrison (Y12) who achieved Gold! For the second year running Harrison and Alex have gained a place in round two of the competition, which is testimony to their skills, knowledge-base and enthusiasm.