Engineering Society support the NHS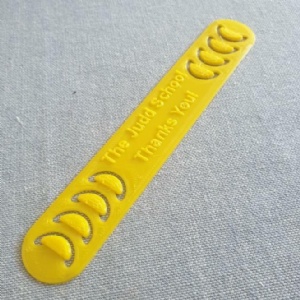 Our students never cease to amaze us, since the start of lockdown The Judd Engineering Society have been very busy designing and 3D printing PPE accessories for healthcare staff on the school 3D printers.
Production has gradually been increasing and they are hoping to expand their efforts to make even more of an impact. So far they have printed and delivered 700 mask clips as seen in the photos, that alleviate pressure off the ears to various care homes. On top of that they have been hard at work designing a product that allows phones to be safely and conveniently carried into the ICU at the request of staff at Maidstone Hospital.
In order for them to progress, they are now looking for any help that anyone is able to offer.
Any donation no matter how small is put to good use raising much needed funds to pay for filament and material costs for the 3D printers. For example just a £5 donation would go a long way and the students could make 80 more mask clips for front line workers! if you wish to donate please use their GoFundMe page http://gf.me/u/xyzgf9

They also need students who own a 3D printer and would be willing to help with production.
If you would like to make contact or might have a design or general enquiry please email EngineeringSoc@judd.kent.sch.uk or follow them on Instagram @judd.engineering.soc and Facebook Judd Engineering Society to up to date.