Covid-19: School measures in response to Lockdown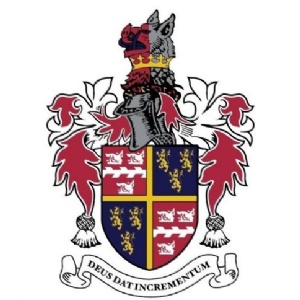 Details of the latest measures have been sent home to parents. Full details of the school's response to Covid can be found here.
Dear Parents,
As we move into a second national lockdown, let me update you on measures we are taking to adapt to this situation.
Firstly, and perhaps most significantly in terms of change, we are requiring that face masks are worn by all students, when entering a building, until they take their seat (either in a classroom, or when dining). When outside, students may remove their face covering if they wish, however, at lesson change over it would seem sensible to keep their mask on for their entire journey. This is consistent with the guidance of 16th October: "Schools and colleges will have the discretion to require face coverings in indoor communal areas where social distancing cannot be safely managed" and of the rules for areas at higher risk.
It is important that students understand how to wear, remove and store their mask safely, I recommend this video as a helpful explanation. Parents of students who would consider themselves exempt from wearing a face mask should send a short email to pastoral@judd.kent.sch.uk briefly explaining their circumstances to make us aware.
We will seek to naturally ventilate classrooms irrespective of weather – either continuously or periodically – so please ensure as the weather gets colder that students prepare for that eventuality; school jumpers are recommended.
Students should continue to adhere to the one-way system that is in place around the school. In particular, when circling (clockwise) the buildings beside the pool pitch, they should not take shortcuts that require them to pass through the narrow corridors between science and the Cohen and Library buildings against the flow.
It will be increasingly important that staff maintain their distance from students; so, I remind students that should they require support from their teacher, and it cannot be achieved from the front of the class, then students should bring their work to the teacher – maintaining their distance and avoiding face to face conversation – rather than the teacher coming to them.
PSHE Day will continue to run, but outside speakers are limited to video conferencing and will not attend in person. Visitors to the site in general are only permitted where remote meetings are not practical.
As a crucial aspect of the curriculum, we will endeavour to undertake planned fieldwork activities (Y8 Geography) as long as we are allowed under the guidance (we expect updated guidance from Government soon).
We will continue to operate extra-curricular activities that we have assessed thus far to be safe, in individual year groups, until further restrictions do not allow them to take place. Unfortunately, we have decided that Games activities can only take place on the school sites and travel between – this affects our cross-country provision most significantly.
There are a number of school events that are impacted by the lockdown:
This weekend's DofE Expedition (Y11) has been postponed. (Letter sent with more details)
CCF Recruit Ex (14th Nov) has been cancelled.
School Christmas Lunches cannot take place safely in the current situation so are cancelled.
We do hope to have other activities taking place to celebrate the festive season, more information on that to follow, but we will not be decorating classrooms this year.
Sixth Form
In an effort to avoid public transport at busy times wherever possible, students may now attend school for their first taught session, meaning they are required at registration only when they have a lesson Period 1. Their study spaces remain open, should they wish to arrive at the normal time.
Additionally, whilst in lockdown, we do not feel it appropriate that we hold Form Period on Friday mornings, so they may arrive for Period 2 on the appropriate week.
Students are NOT allowed to leave the school site at lunchtime, or between lessons, unless they are leaving to go home. The rule of six no longer applies, so we do not want students seen in town together, shopping for their lunch or socialising. There is ample space and opportunity on the school site, while we operate split lunch and break times.
Sixth Form students should sign in and out using the online form on their personal device, whenever deviating from the full school day.
I know that we would all rather the virus was not requiring us to move back into lockdown, but we will continue to try and provide an education to all students as best we can under all circumstances.
I know that I said in August, that I will seek your views in a short survey of your (and your child's) experience to date. I still intend to do that very soon, where I will also ask for information from all parents about how they would expect their child to return home in the event of the need to isolate children during the school day.
With very best wishes as we again brace ourselves for what is ahead.
Jonathan Wood
Headteacher