Impressive results at Chemistry Olympiad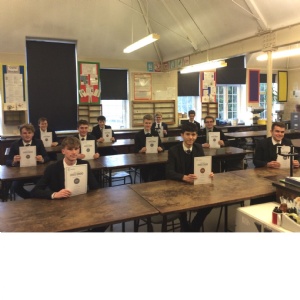 Our Chemistry department is very proud to announce the results of the Royal Society of Chemistry Olympiad taken earlier this year.
Our students achieved 1 Gold, 12 Silver and 23 Bronze certificates. Well done to Freddie who achieved Gold, Christian, Robert, Oliver, John, George, Alexander, Daniel, Lucas, Tom, Arun, Harrison and James who all achieved Silver.
This is a particularly impressive achievement, as our students take it when they are in year 12, even though the competition is designed for year 13 chemists. Well done to all who took part! 👏