Y12 Musicians enjoy Baroque masterclass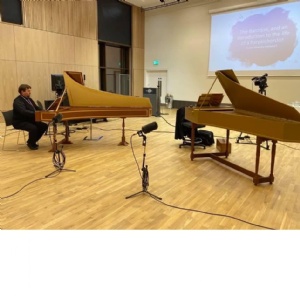 Some of our Year 12 A Level musicians recently participated in an interactive virtual masterclass with Principal Keyboardist Robert Howarth from the Orchestra of the Age of Enlightenment.
Entitled "Baroque and Roll" and hosted by Downe House School, Mr Howarth introduced the Harpsichord and the music of the Baroque, playing examples of the music and talking about 17th Century tuning, styles and the role of the instrument.
Year 12 Archie was impressed: "I loved the detail he went into. A very engaging and informative lecture."