International Biology Olympiad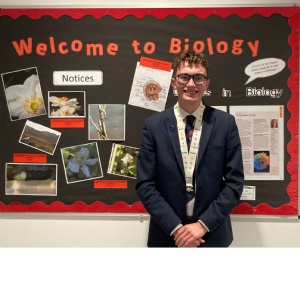 As reported before, Head Boy John was one of four selected after a rigorous process to represent the UK in the 2020 International Biology Olympiad.
This would have taken place in Japan but due to the COVID-19 pandemic, it was held online in early August. The UK team achieved 2 bronze and 2 silver medals and John did us proud with his own silver medal. Full results can be found here. This is an impressive achievement for a student who was still in year 12, congratulations John!