Henry celebrates scholarship success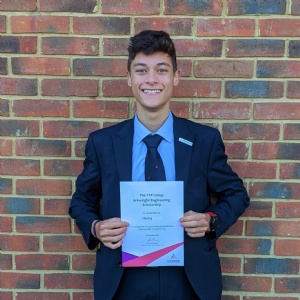 Congratulations to Henry (Y12) on being awarded an Arkwright Scholarship; a prestigious national scholarship aimed towards school-age students to be the country's future leaders in the Engineering profession.
Each scholar is paired with a sponsor to guide and mentor them through their A levels. Henry was fortunate enough to be assigned to TTP Group Plc, an industry leading product development company based near Cambridge. The award also includes a bursary to be put towards Henry's Engineering interests and some further funding for the Judd DT department.
Well done Henry!