Nationals once again beckon for Alex and Harrison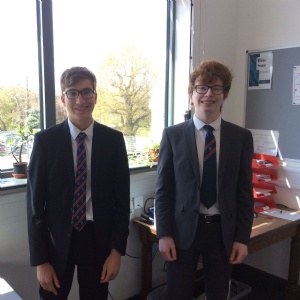 Congratulations to Harrison & Alex (Y13) on placing among the top three performers in Round 2 of the UK Advanced Level Linguistics Olympiad. They have also been invited to join the national squad who will be representing the UK competing in the International Linguistics Olympiad in July.
This is the second year that they both have been selected to represent the UK and the third time for Harrison. Given the level of challenge that this Linguistic Olympiad poses, this is a tremendous achievement.
We wish them the very best of luck!