A-Level results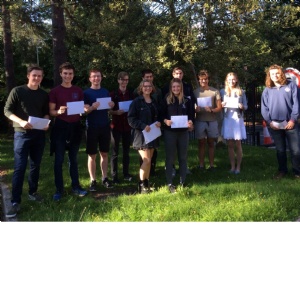 We are all delighted that so many of our students have safely progressed to their firm choice universities after securing the results we submitted to the exam boards.
The results this year, like most schools, represent the best results we have had amidst a background of disruption and uncertainty in education. I truly believe that we have done our very best to ensure that students received the highest grades we could professionally award and defend.
To those students who have missed out on their university places, of course, I wish them the very best in their endeavours to find new courses to study with their grades.
We are incredibly proud of the resilience they have shown throughout the last two years, are students leave us with a set of skills developed through their experience that is likely unrivalled amongst previous cohorts.
With so many events for this year group having been cancelled in recent times, we very much hope to see as many students as university term dates allow at our Skinners' Day on 16th September.
With very best wishes to all.
Jon Wood
Headteacher