Carol Service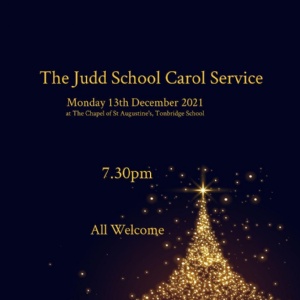 Students, Parents, OJs, staff and friends of The Judd School are very welcome to join us once again at our Carol Service at Tonbridge School on Monday 13th December.
The event starts at 7.30pm, with doors opening from 7.00pm.
This is a ticket-less event.
We do hope you are able to join us!