Her Majesty Queen Elizabeth II (1926 - 2022)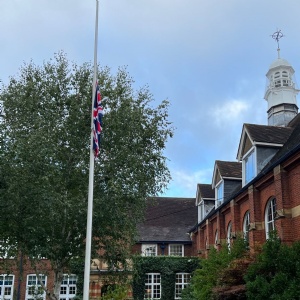 Friday 9 September 2022
We heard the sad news of the death of Her Majesty The Queen on Thursday evening at the beginning of our Senior Prize Giving for the Class of 2022.
In his prize giving address, our Headteacher celebrated a number of outstanding leaders, and following the news, expressed the deep gratitude we all feel for The Queen's wonderful example of servant leadership.
Next week we will have the opportunity to reflect on the life of The Queen as a school community through a series of assemblies.