National Cross Country Success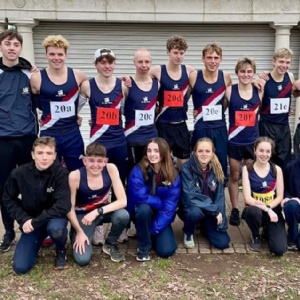 The senior cross country squad retained the King Henry Viii relay, known as the 'national' school relay breaking the course record that has been held since 1983, making them the fastest ever boys school team in the country.
The team of Huxley (11.56), Jamie (11.16), Tom (11.20), George (11.37), Ed (11.14) and Josh (11.38) recorded a time of 69:05 - nearly 2 minutes quicker than any other team this century.
The girls team of Carys, Jess, Lydia and Annabelle was a school best ever of 6th and the boys B team of Josh, Tom, Mark, Jack, Ethan and Daniel was 12th with one of the quickest B teams in history as well!
The full race report can be found here.