Model United Nations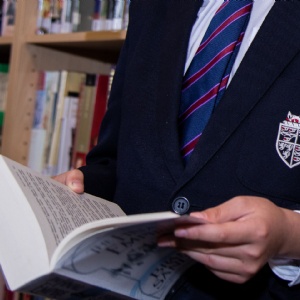 On Wednesday 8th February, the School Library turned into the setting for the Judd School Model United Nations. Replicating the format that is used by Model United Nations around the world including at university level and international competition level, Judd Sixth Form students took on the roles of either country delegates or members of the secretariat team. A total of 27 countries were represented by students in teams of two. Countries included in the Judd Model United Nations this year ranged from the five permanent members of the Security Council to some of the physically smallest countries on earth (such as Tuvalu) and the most mysterious (for example North Korea).
Following a couple of months of research and preparation, delegates were challenged with accurately presenting their country's position on major topics of international concern. This year, the committees were International Conflict and Climate Change and each committee was tasked with discussing and finalising a resolution which was agreed upon by the majority of countries. In the International Conflict Committee, the major topics of discussion were the Ukraine-Russia conflict, Taiwan and the ongoing civil war in Yemen. Inevitably with these highly contentious conflicts on the table for discussion, concord was difficult to achieve. However, despite some flaring of national tempers, some amendments to the resolution were successfully achieved. In the Climate Change Committee, delegates considered the impacts of global warming and the countries most affected, particularly in the developing world. They also worked towards agreement on the implementation of a Loss and Damage Fund, which had only recently been announced at Cop27 in November 2022.
Congratulations to all students who took part. It was an intellectually invigorating day for everyone as well as great fun. Students had prepared their cases carefully and in some instances, the acting of delegates was so impressive, it would have been hard to differentiate them from the real ambassadors at the United Nations in New York. Particular mention must go to the prize winners:
Best opening address: Satvik and Parth for India. Runners-up: Dabira and Edima for France and Orsolya and Thomas for Germany. Best delegate for International Conflict: Miles for China. Runners-up: Lulu for Israel and Alexander for the USA. Best delegate for Climate Change: Orsolya for Germany. Runners-up: Ishika for Australia and Bella for Vanuatu.Outstanding member of the Secretariat: Emily. Best overall delegation: Reggie and Harry for the UK.
Thank you to all the staff who supported this event: Mr Burnie (President), Miss Yarham (Secretary-General), Mr Davies (Conflict Chair), Mrs Emmerson (Climate Change Chair) and Miss Beck (Secretariat).