Dan strikes Gold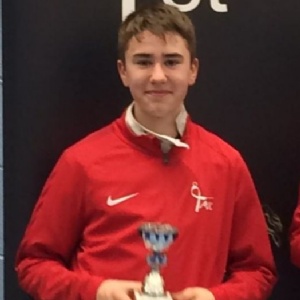 Daniel competed in the British Fencing SE Regional Fencing Championships today (Sunday 10th) and came first in the U14 Boys Sabre and qualifying for the Nationals in Sheffield in May.
As well as qualifying for the nationals this sets him up well for his first international competition in Wratislavia in Poland in two weeks and the GB Cup Qualifier at the end of March.
Dan has medalled many times before but this is his first "Gold" so he is very chuffed as we can see from his face...
Well done Dan and good luck in March