Siblings to represent GB at the Karate World Cup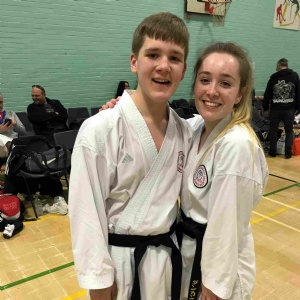 3 golds and 1 silver medal between them at the World Cup qualification tournament, Judd students and siblings Kieran (y10) and Alex (y12) have again qualified to represent Great Britain at the upcoming Karate World Cup this June being held at the MK Stadium.
Kieran will be competing for the first time in the Junior Black Belt Opens 14-17 year old group and Alex will be competing for the last time in the Female Junior Black Belt Open division before moving up to the Open Senior division next year. Both will be competing in the kata and kumite tournaments and are also teaming up with another karateka student and have also qualified in the Team Kata event for the first time. Good luck!