Edward's day in Politics!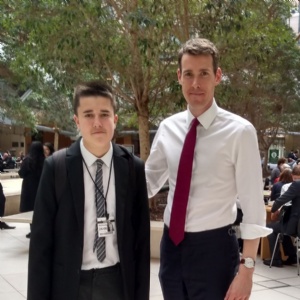 Edward (Y9) recently had the opportunity to go to Parliament and Prime Minister's questions as a guest of Matthew Pennycook MP (MP for the Royal Borough of Greenwich Constituency).
As well as spending time in an MPs office, he went to a Select Committee about Addictiveness to Gaming, and enjoyed lunch in the House of Lords! Edward had a great day and would strongly recommend it to other people who are interested in politics.