Jake and Megan's Marathon effort!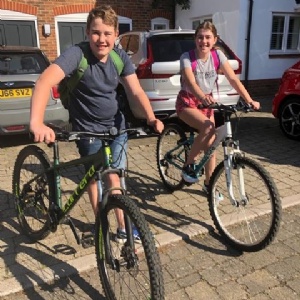 Jake (Y9), with his twin sister Megan, cycled two marathons over 4 days - 21km each day to raise money for Charity as part of his Bar Mitzvah commitment.
Their chosen charity was Bright - a local charity supporting deaf blind people by providing translators, escorts and teaching sign language. Their cycle challenge raised an outstanding £1970 over the four days which is the biggest amount of money Bright has ever raised!!