Brothers excel at the National Karate Champs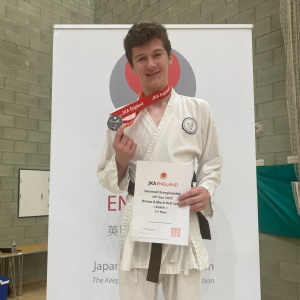 Congratulations to brothers William (Yr9) and Xander (year11) who recently took part in the National Karate Championships.
Both boys did very well - Will made it through to the quarter finals before losing to the eventual gold medal winner. Xander made it to the finals, and after a thrilling match which went to extra time and sudden death, he took home the National Silver medal!
A great achievement.