Illustration of the Judd School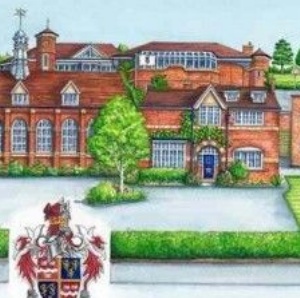 Unique artwork of The Judd School by local artist
A beautiful new illustration of the School has been created by local artist Elaine Gill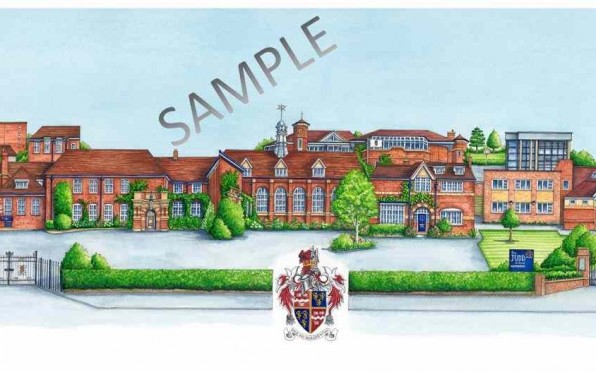 We are delighted to showcase the brand new illustration of the Judd School presented by The Judd Parents Association. Local artist Elaine Gill, has created a unique piece of artwork capturing the full front facade of the School in this jolly, bright picture. High quality prints are now available to buy and all proceeds go towards the purchase of educational items for the students.
Elaine has a passion for drawing buildings with a story and with Judd School having such a long history, we thought it was the perfect match. To read more about Elaine's style of artwork please click here elainegill.co.uk
The prints come unframed with a wide mount suitable for handwritten leavers or 'thank you' messages. There are two sizes available:

720mm wide - £95.00
610mm wide - £65.00
The image belows shows the difference in sizes. Should you wish to view the print, the larger of the two is on display in the School's main reception. You are welcome to pop in and have a look. If you would like to purchase a print please email: jpa@judd.kent.sch.uk

Delivery arrangements will be made depending on location either by hand or mail. The JPA associates will advise.