OJ competes for England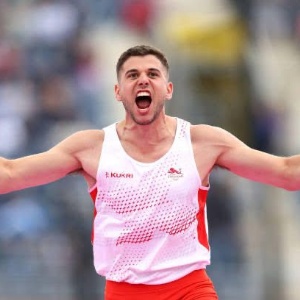 OJ Harry Kendall represented England at the Birmingham 2022 Commonwealth Games in the Decathlon.
He shared his experience stating:
"The Commonwealth Games were an amazing experience for me, not just the competition but being in that elite bubble with a high level of support was incredible. Leading up to the Games I had a lot of injury issues, with a dislocated ankle and some groin problems, so it was a journey just to get to the start line.
Once I was competing all the pain went away though and the atmosphere in the stadium really carried me through the event. It was definitely surreal going from training in a rainy Tonbridge one week to having 30,000 people chanting my name the next. The Games were definitely the best experience of my career so far, and I'm hungry for more in the future".
We are incredibly proud of you, well done Harry!