Terry Burgess memorial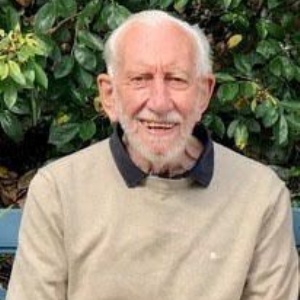 On July 14th 2022, former pupil Terence Burgess sadly passed away from Covid-19 related complications at the age of 86.
Terry attended the school from 1947-53 and was the middle of three generations of Old Juddians, with his father Leslie Burgess attending in the 1920s and son David Burgess from 1984-91. The Judd theme ran deeper, as he was born in Judd Road in Tonbridge, and his uncle Robert Burgess also attended the school and became chair of the Old Juddian Society, and now the husband of his cousin Joy, Howard Dolling is the current OJ Chairman! He retained many personal effects from his time at school including his cap, scarf, yearbooks, and standard lamp made in woodwork class. He always remembered and often quoted his woodwork master "measure twice, cut once" when any DIY needed to be done. When he left school he joined Ocean Insurance Company, before National Service in Chelsea in the mid-1950's. He continued a long career in insurance, retiring in 1996 as a Senior Underwriter, International for Commercial Union.