Specialist Resource Provision
The Specialist Resource Provision (SRP) at The Judd School is a specialist provision for students who have an Education and Health Care (EHC) Plan where the primary need is identified as Autism Spectrum Condition (ASC). It provides support for students entitled to a grammar school education but who without specialist input, may make limited progress in their learning and find taking part in mainstream school life challenging.
The SRP is led by an autism specialist Lead teacher, a qualified teacher who, in addition, has a postgraduate degree level qualification in autism in education. The Learning Support Assistants (LSAs) working as part of the SRP will also have enhanced and specialist levels of training in autism.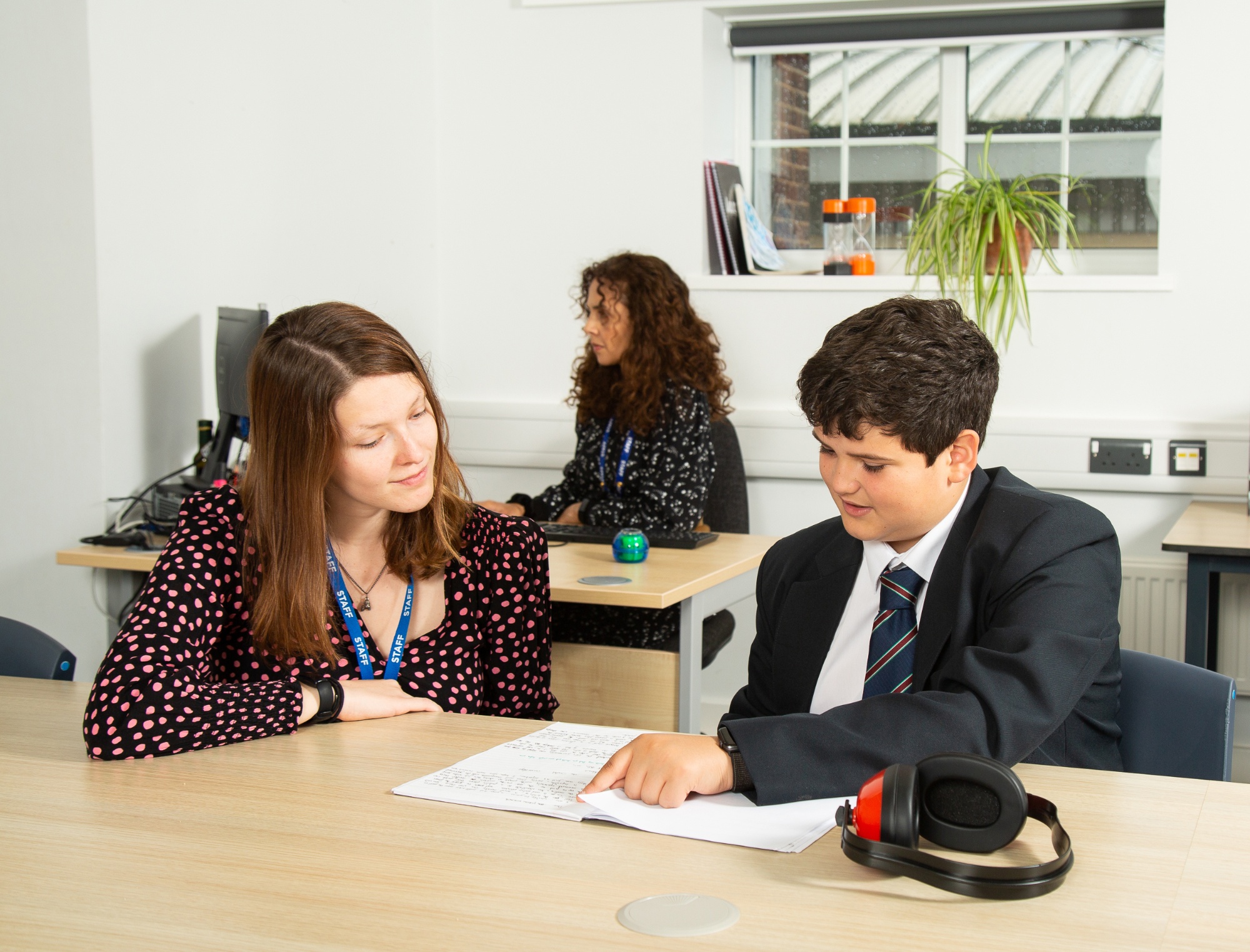 The Judd SRP opened in September 2019 with three year 7 students. We are now in our third year with a total of 12 students in our designated space within the main body of The Judd School.
All our SRP students have a full timetable, accessing the main school for the majority of their timetabled lessons, with at least 20% scheduled in the SRP classroom. Here, students have their own space to work and rest. In addition, they have their own separate quiet changing facilities for PE and Games. Students also have access to the SEND department's sensory room and various breakout rooms for 1:1 support work or additional quiet times. Each student is assigned a Learning Support Assistant (LSA), who with consultations with the SRP Lead Teacher, will tailor support according to an individual's strengths and needs both in and out of the classroom. In addition, social interaction and communication skills, emotional resilience and independence skills are addressed both when needed by an individual student, or in structured small groups.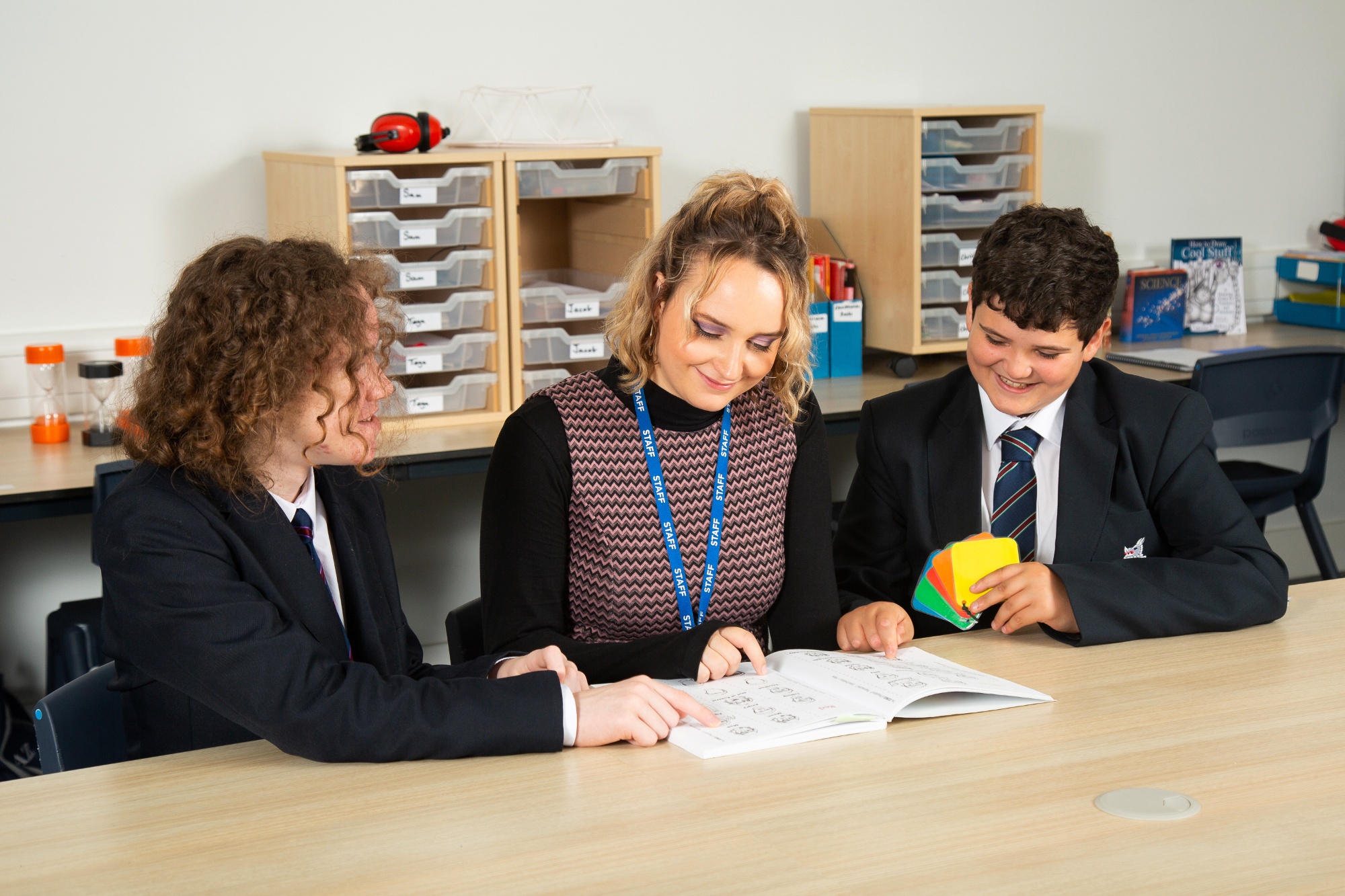 Students may choose to access the SRP classroom in the morning before going to their form groups to give them time to check their timetables and an opportunity to share any concerns they have with the SRP staff. Students can also choose to access our own social area at break and lunch or use the main school facilities.
In the lead up to an SRP student starting Judd in September, we would expect that the student and their parents or carers have visited us towards the end of their year 5 for at least one meeting in order to get the best out of our support for the individual.
If you wish to visit the school and our Resources Provision or if you have any questions, please email the Lead Teacher, Mrs McCulloch in the first instance at tmcculloch@judd.kent.sch.uk.
Feedback from students and parents
"Being able to go in (the SRP) before lessons start"
"Having a base for private studies and support for homework".
"Nice atmosphere - community - supportive staff".
"Great support received as part of the SRP. My son developed good relationships with teachers, support staff and pupils in SRP. Communication with school is good overall".
"However we are very happy with the SRP and have been particularly impressed with the level of pastoral care".
FAQs
What is an LSA?
The key responsibilities of Learning Support Assistants (LSA) in the SRP are:
Support the learning of students both in and outside the classroom.

Deliver 1:1 / small group intervention.

Liaise with and advise teachers how best to support students.

To act as an advocate for students who face barriers to learning.

To communicate their concern and observations to the lead teacher.

To record information relating to students.
What subjects do SRP students not do in order to have 20% timetabled for support?
In Year 7, students take either German or French and art or music. In addition, they will not take Learning Development. These options are raised at our first introductory meeting during the summer term prior to starting at Judd in September.
Can a student reduce the number of SRP Private Study periods in order to study an additional subject?
Students must always have at least 20% of their timetable in the SRP in order to receive the support that is needed.
Other links:
Information about the local offer
Kent County Council's SEND Policy
Mainstream Core Standards Guide for parents